Samsung's Dominance in the Foldable Universe
The foldable smartphone realm is undergoing a significant transformation. With brands like OnePlus entering the foldable arena and others such as Oppo, which is closely connected with OnePlus, already showcasing their third-generation devices, it's evident that the competition is pushing the boundaries of foldable tech. Amongst these competitors, Samsung stands apart, having been a pioneer in this domain for five generations with its Galaxy Z series.
However, the Galaxy Z Fold 5 finds itself in a peculiar position. Many new entrants in the market, like OnePlus, Honor, and even Google, have adopted designs that let users execute the majority of tasks without unfolding the device. In contrast, Samsung has stuck to its original form factor, emphasizing compactness and pocket-friendliness.
"But in a world with actual competition, is Samsung still the king of fold-style phones?"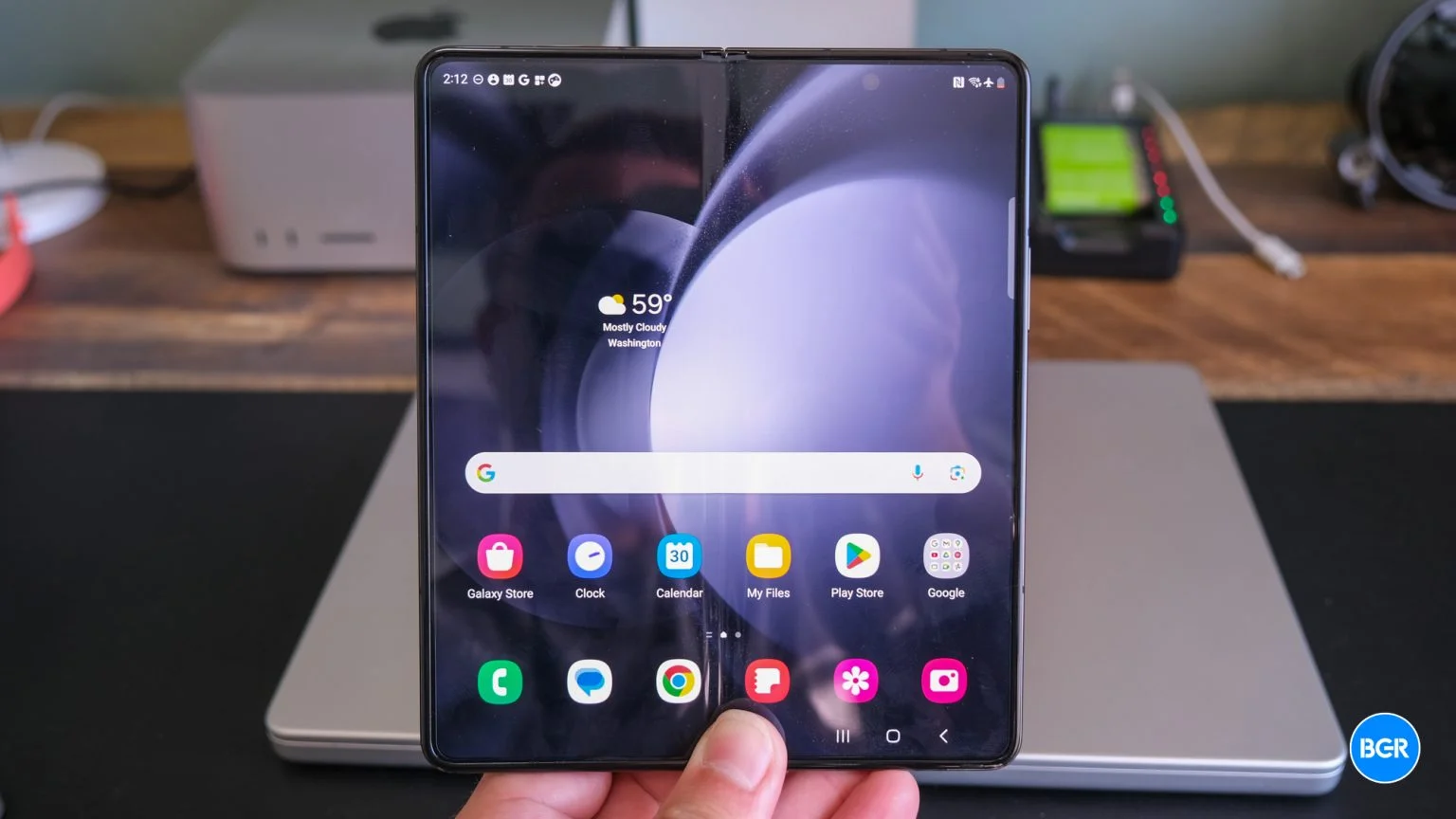 Diving into the Galaxy Z Fold 5's Specifications
The device boasts some impressive specs:
Display:

Exterior: 6.2 inches, 904 x 2316 resolution, 120Hz refresh rate
Interior: 7.6 inches, 1812 x 2176 resolution, LTPO AMOLED, 120Hz refresh rate, peak brightness at 1750 nits

Core Components:

Chipset: Qualcomm Snapdragon 8 Gen 2
Memory: 12GB RAM
Storage: 1TB

Camera:

Rear: 50MP wide, 12MP ultrawide (123-degrees), 10MP telephoto (3x optical zoom)
Front: Exterior 10MP and Interior 4MP

Battery:

Capacity: 4,400mAh
Charging: 25W wired, 15W wireless, 4.5W reverse wireless

Other Specifications: IPX8 rating, USB-C port, Bluetooth 5.3, Wi-Fi 6e, 5G support, and available in colors like Icy Blue, Phantom Black, Cream, Gray, and Blue.
"Samsung usually includes great displays on its high-end phones, and that remains true on the Galaxy Z Fold 5."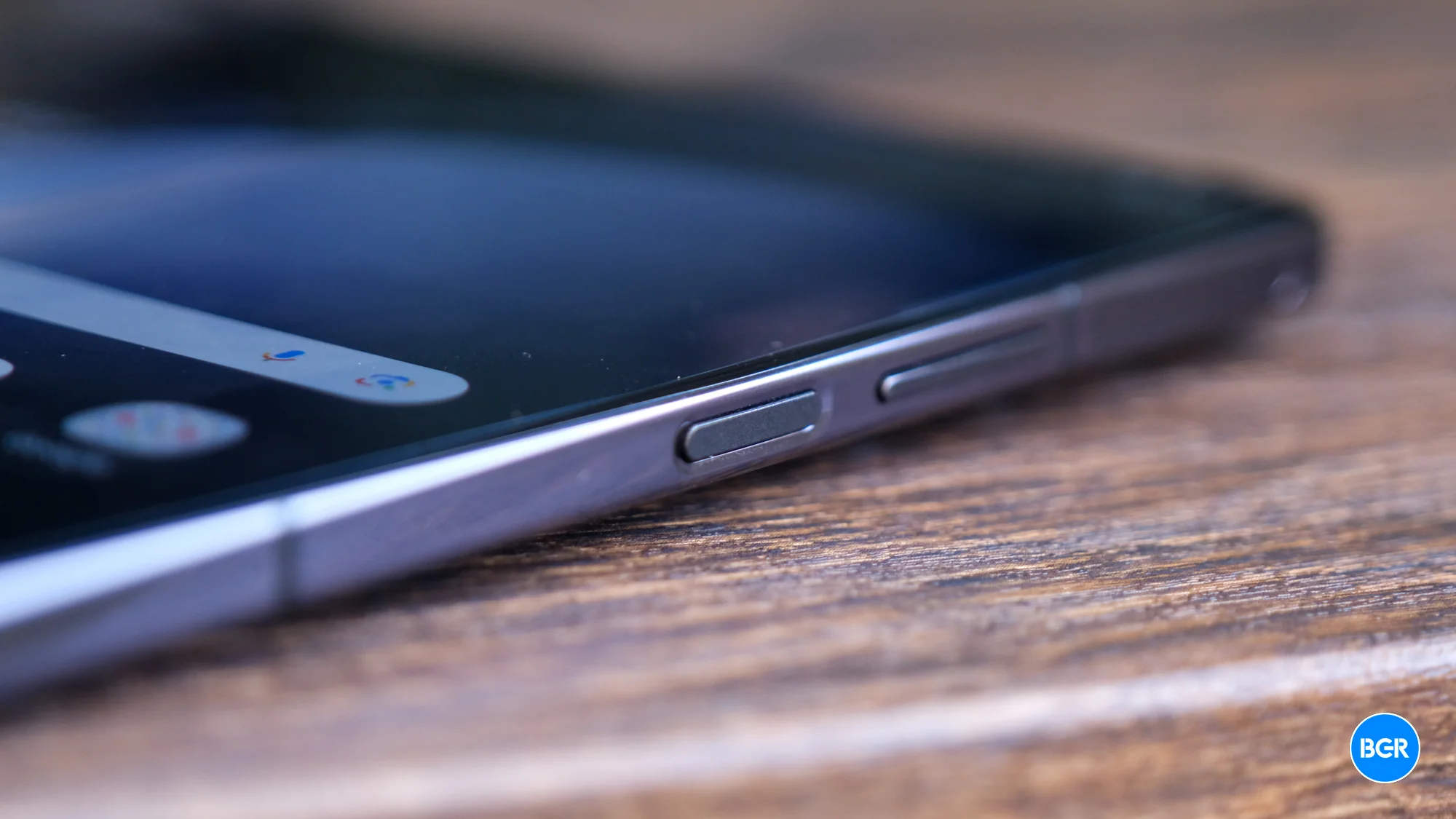 A Closer Look at Design and Build
The Galaxy Z Fold 5 continues Samsung's tradition of premium design in the foldable segment. It's sleek, and the absence of a screen gap when folded is a noteworthy improvement over previous models. However, it retains a visible crease, which may not bother most users. The compactness of the front display, while pocket-friendly, could pose some usability challenges, especially when typing or browsing.
"The rest of the design, however, is quite nice. The phone feels premium when you fold and unfold it…"
Performance and Battery Life
Armed with the Snapdragon 8 Gen 2 chipset and 12GB of RAM, the Galaxy Z Fold 5 is well-equipped to handle intensive tasks and multitasking with ease. On the battery front, the 4,400mAh capacity ensures a full day of moderate usage. However, some users might find the 25W charging slightly lacking, especially when comparing with other Samsung models or fast-charging competitors.
Camera Capabilities
The triple camera setup on the Galaxy Z Fold 5, led by the 50MP main sensor, delivers vibrant and detailed images. But it seems the device's camera potential is somewhat curtailed by the hardware, especially when compared to competitors like the OnePlus Open or the Galaxy S23 Ultra.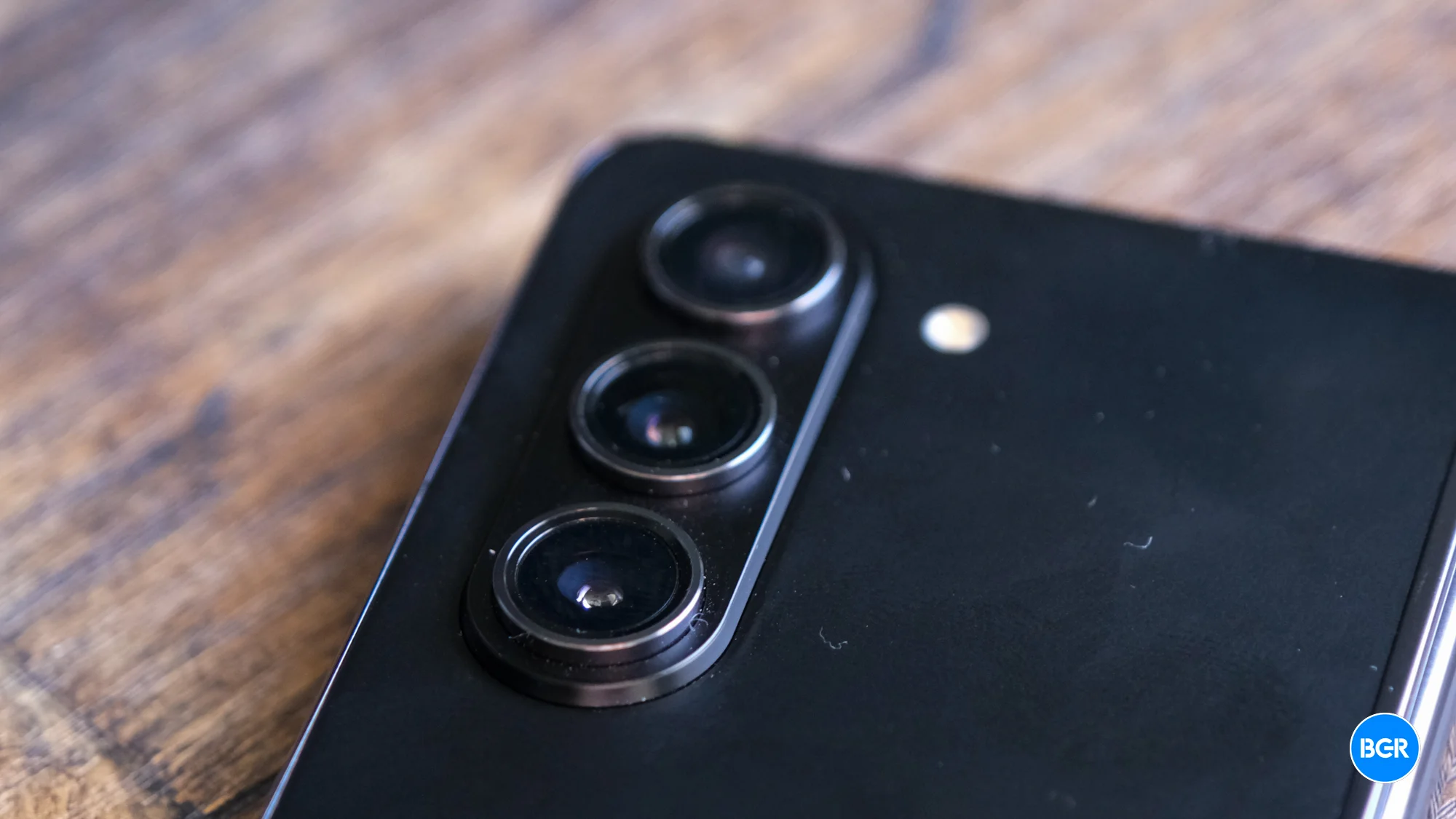 "Hopefully, the increased competition will force Samsung to take the camera on its high-end foldables a bit more seriously in future years…"
Software Experience
Running on Samsung's One UI, the Galaxy Z Fold 5 offers users a familiar experience. Features like enhanced multitasking and versatile home screen options make it more user-friendly. However, personal preferences may vary, with some not favoring the overall aesthetic or the addition of Samsung's suite of apps.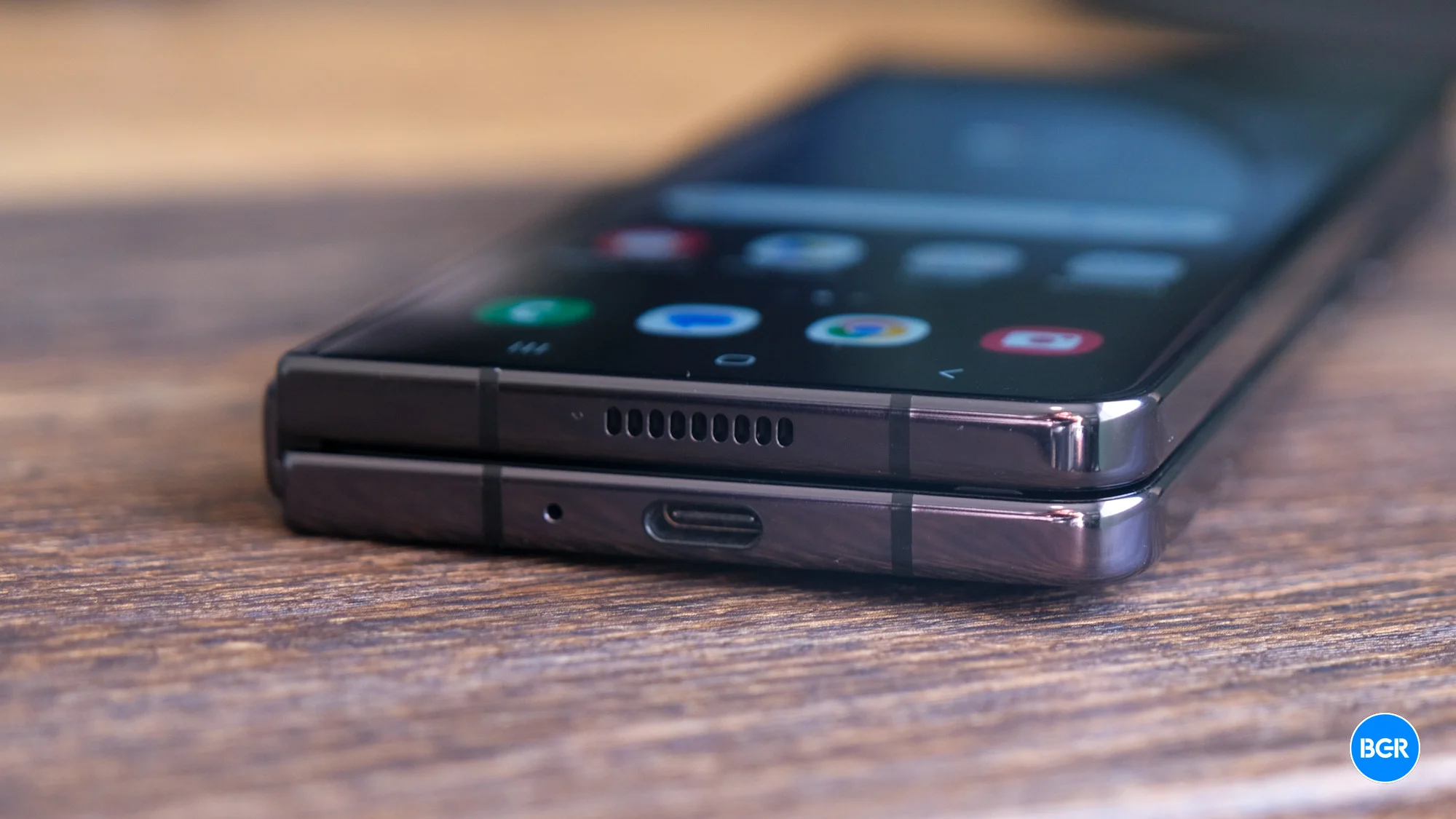 Where It Stands Amidst the Competition
While the Galaxy Z Fold 5 is undeniably a powerful and innovative device, it faces stiff competition. Devices like the OnePlus Open offer a more user-friendly form factor, superior camera capabilities, and a lower price point. The Google Pixel Fold is another worthy competitor, offering unique design and camera features.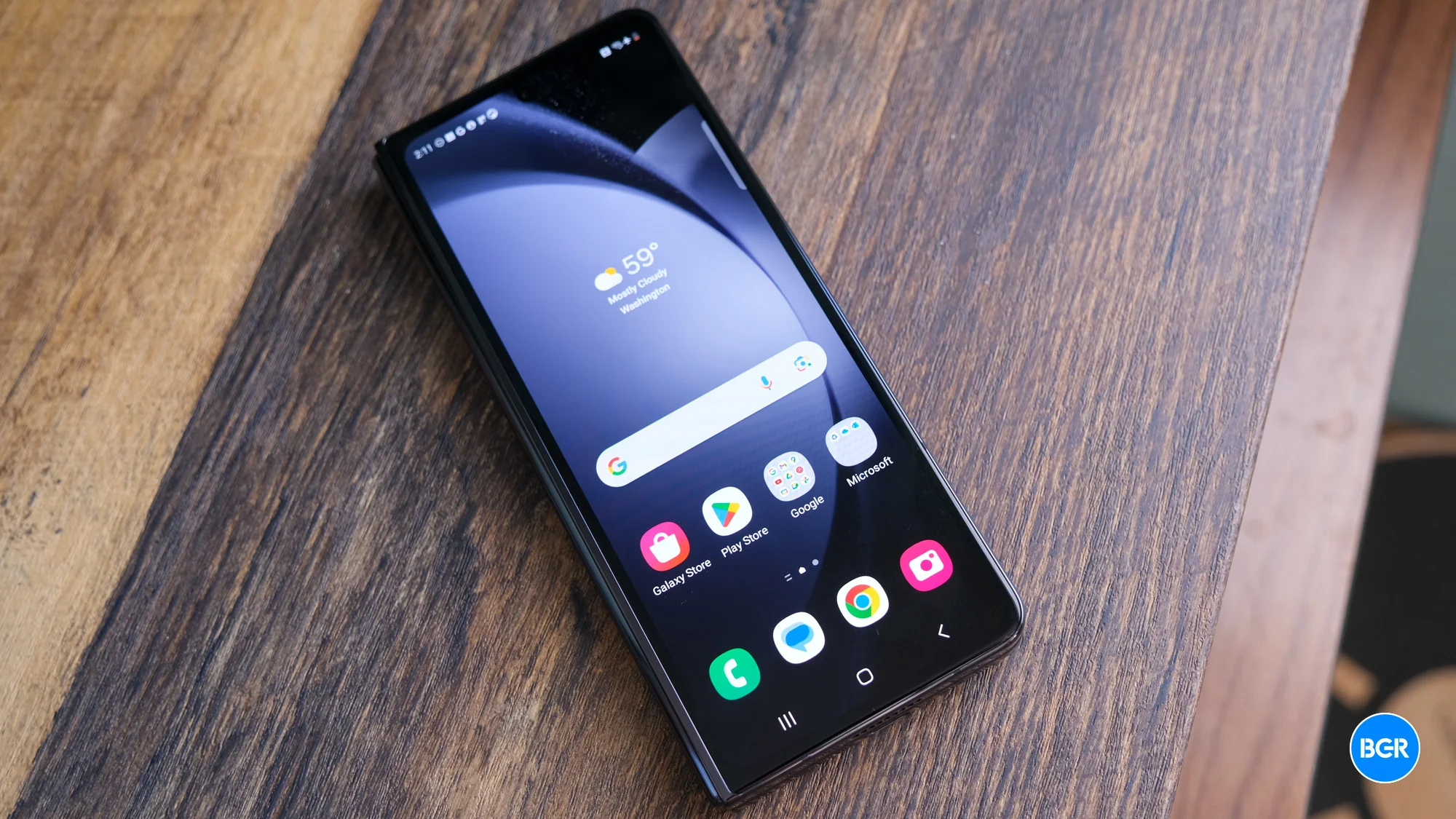 Final Thoughts
While the Samsung Galaxy Z Fold 5 showcases Samsung's commitment to pushing the boundaries in the foldable market, potential buyers must weigh it against the competition. The device is a testament to Samsung's pioneering spirit in the foldable segment, but with evolving competition, one might consider other options before making a purchase decision.