From Leaks to Specs: All You Need to Know
The internet has been buzzing with rumors and leaks about Samsung's soon-to-be-released Galaxy A15 5G. If you're keen on upgrading from your current phone or are just curious about what this budget-friendly phone is bringing to the table, we've got you covered.
The Camera Game Just Got Stronger
It appears Samsung is taking the camera game seriously with the Galaxy A15 5G. Compared to its predecessor, the Galaxy A14, the new model packs a more potent punch.
"Although it features a similar triple camera setup, the Galaxy A15 5G has a 50-megapixel main camera, as well as 5-megapixel ultrawide and 2-megapixel macro sensors, whereas the Galaxy A14 has almost the same configuration except that it includes a 2-megapixel ultrawide shooter instead."
If photography is your thing, this upgrade alone might make the Galaxy A15 5G worth considering.
Under the Hood: MediaTek's Dimensity 6100+
If you're a fan of multitasking or gaming on your phone, the chipset is a crucial aspect to consider.
"As far as the chipset goes, the Galaxy A15 5G is equipped with MediaTek's Dimensity 6100+ processor, which is expected to be faster than Galaxy A14's Exynos 1330 CPU."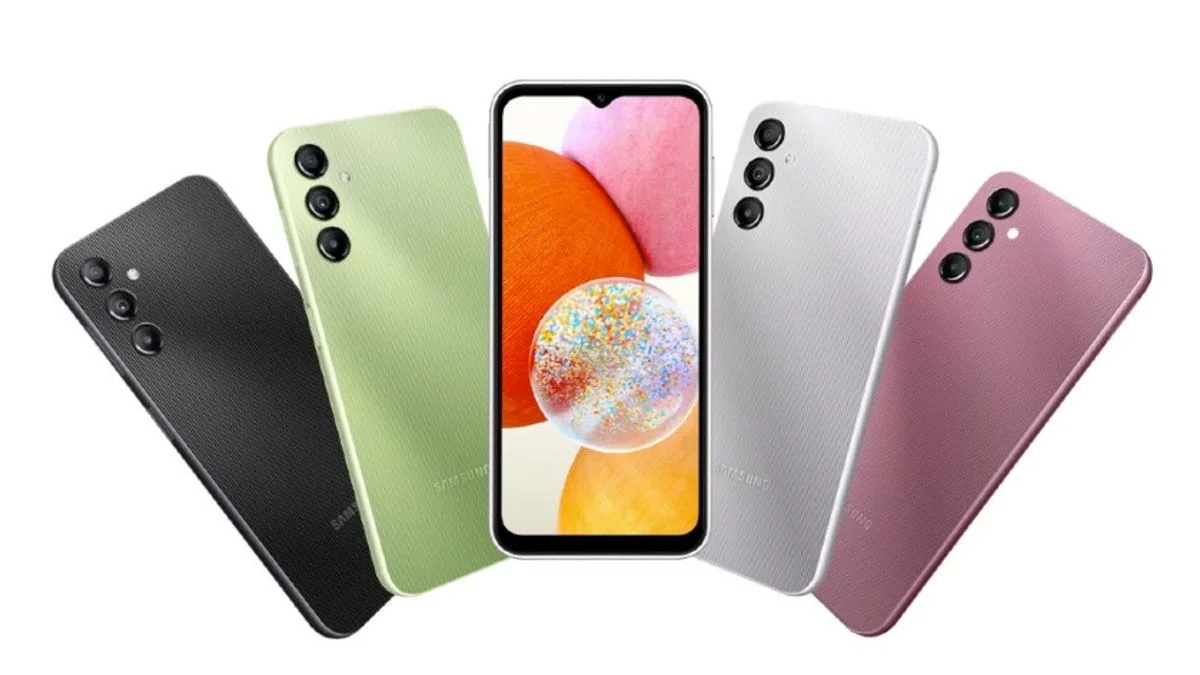 All About the Extras
Let's talk about the other goodies you can expect:
RAM and Storage: The phone comes with options of 4GB or 6GB RAM and 128GB internal memory, which can be expanded via a microSD card.
Battery Life: A robust 5,000 mAh battery with 25W fast charging, a step up from Galaxy A14's 15W charging.
Display: A 6.5-inch FHD+ OLED display with a 90Hz refresh rate for a smoother user experience.
Other Essentials: A 13-megapixel front-facing camera, dual-SIM support, 3.5mm audio jack, NFC support, and a USB Type-C port round up the features.
"Finally, the Galaxy A15 5G is said to sport a 6.5-inch FHD+ OLED display with 90Hz refresh rate, a 13-megapixel front-facing camera, dual-SIM support, 3.5mm audio jack, NFC (Near Field Communication) support, and USB Type-C port."
A Sneak Peek into Availability and Price
While official confirmation is still pending, the Galaxy A15 5G is expected to hit the shelves in the first quarter of 2024.
"Samsung Galaxy A15 5G is expected to be introduced in Q1 2024. The phone will be available in black and blue for just $150, but these details haven't been confirmed yet, so take them with a grain of salt."
Final Tidbits: Should You Wait for It?
Considering the specs and the rumored price point, the Galaxy A15 5G seems to be shaping up as a strong contender in the budget phone arena. From an upgraded camera setup to the MediaTek Dimensity 6100+ processor and generous battery life, there's a lot here to look forward to.
So, are you excited yet? Because we sure are. Stay tuned for more updates as they roll in!