Samsung Galaxy Z Fold 5: Balancing Power and Efficiency
The Samsung Galaxy Z Fold 5, a marvel of modern smartphone technology, has raised the bar in terms of performance and features. Equipped with the Snapdragon 8 Gen 2 chipset, 12GB of RAM, and up to 1TB of storage, this device is designed to handle any task with ease. But the true test of a high-end smartphone lies in its battery life – a crucial aspect for any user.
Battery Life: Comparing Galaxy Z Fold 5 with Its Predecessor
When assessing the Galaxy Z Fold 5's battery capabilities, a pressing question arises: "Does the Galaxy Z Fold 5 have good battery life?" The answer lies in its 4,400 mAh battery, identical to that of the Galaxy Z Fold 4. Despite more power-efficient components, the Fold 5's battery life mirrors that of its predecessor. You can expect to stream videos for 6 hours and 30 minutes, browse the web for 9 hours and 22 minutes, or engage in 5 hours and 34 minutes of gaming before needing a recharge.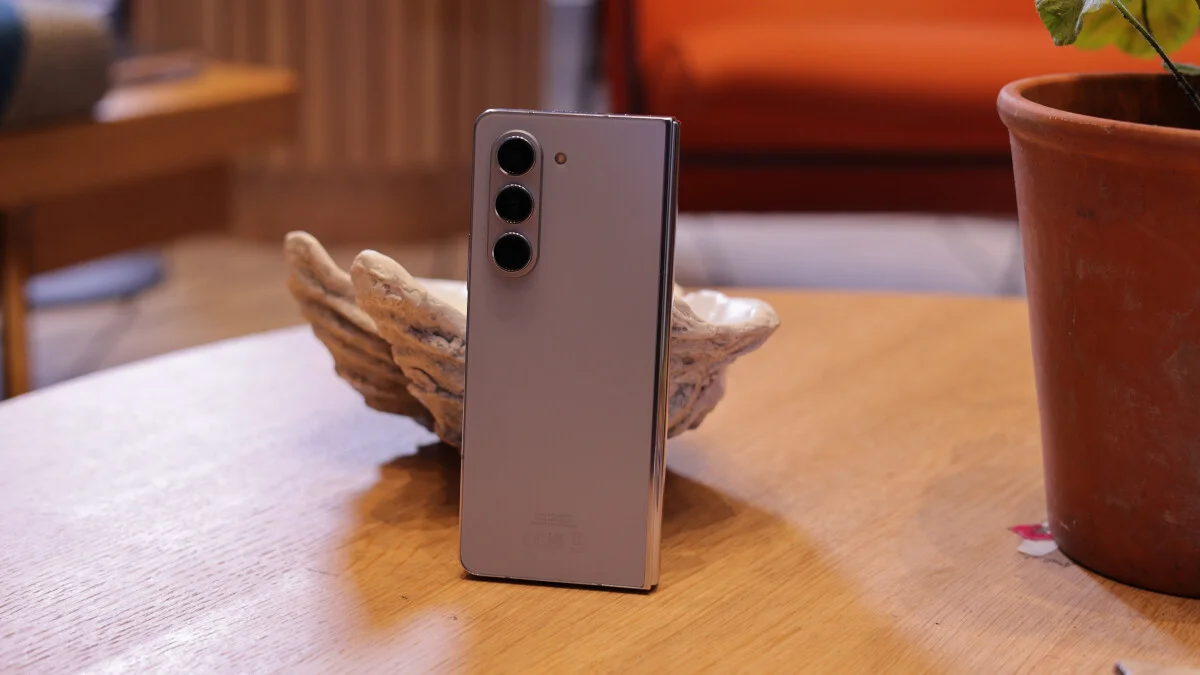 The Consistency in Battery Capacity
Delving into the specifics, the Galaxy Z Fold 5 features two power cells that combine for a total of 4,400mAh – a capacity that remains unchanged from the Galaxy Z Fold 4. This consistency indicates that Samsung has prioritized other areas of development over increasing battery capacity for this model.
Wireless Charging: A Convenient Feature of the Galaxy Z Fold 5
The Galaxy Z Fold 5 comes with up to 15W wireless charging support, providing users with the convenience of wire-free charging. This feature enhances the user experience, reflecting Samsung's commitment to modern charging solutions.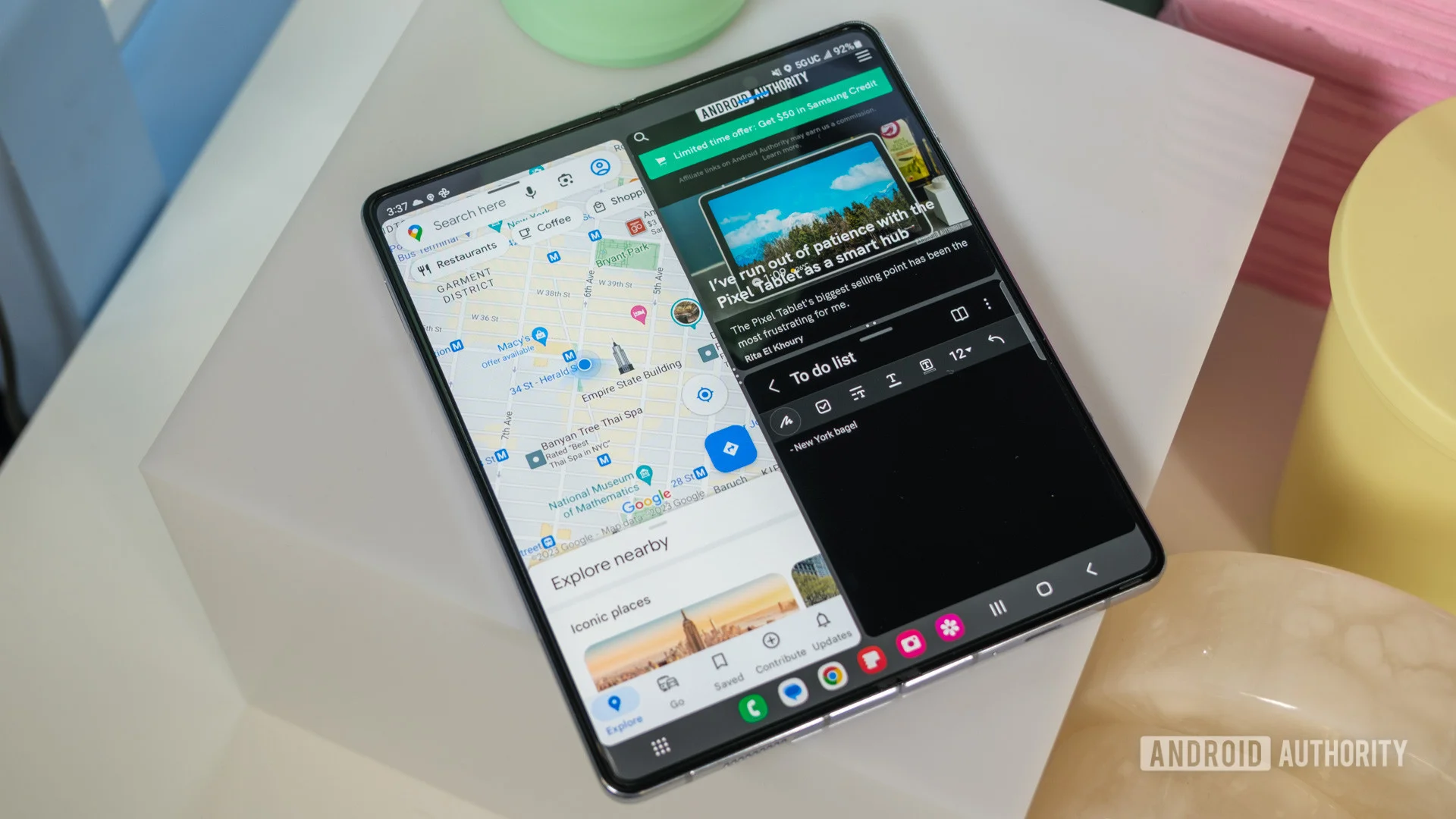 Reverse Wireless Charging: Sharing Power
Adding to its versatile charging capabilities, the Galaxy Z Fold 5 includes reverse wireless charging at 4.5W, a feature also found in the Galaxy Z Fold 4. This allows the device to share power with other compatible gadgets, a handy tool for users on the go.
Wired Charging: Speed and Efficiency
When it comes to wired charging, the Galaxy Z Fold 5 supports 25W charging. However, users need to purchase a compatible charger separately, as it is not included in the box. This decision by Samsung reflects a growing trend in the smartphone industry.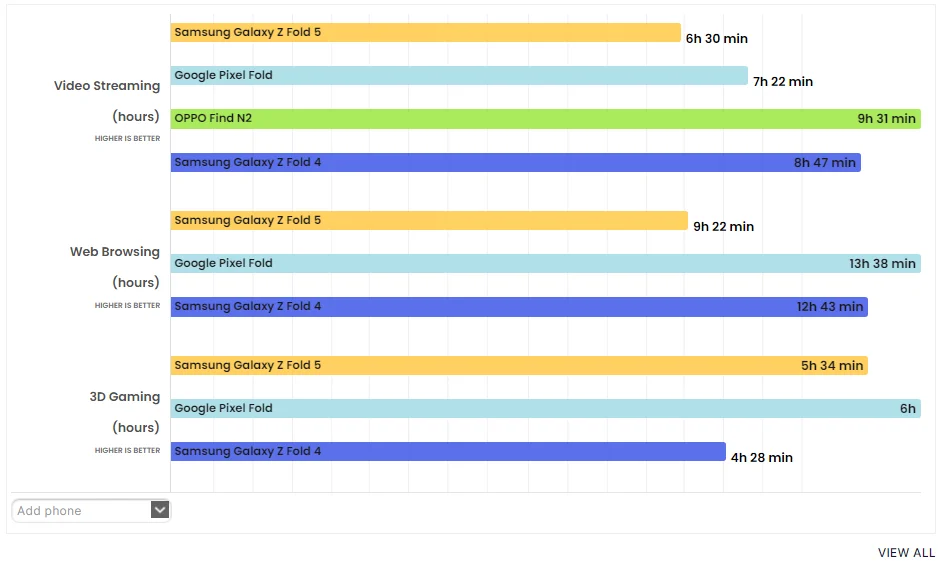 Charging Speed: A Comparative Analysis
The Galaxy Z Fold 5 fully charges in 80 minutes using wired charging and takes 133 minutes to charge wirelessly. This is slightly longer than the Galaxy Z Fold 4, which requires only 73 minutes for a full charge with its 25W wired charger.
The Galaxy Z Fold 5's Balanced Approach
The Samsung Galaxy Z Fold 5 exemplifies a balance between high-end performance and efficient power management. While it may not offer a significant battery upgrade from its predecessor, its consistent performance, combined with modern charging capabilities, makes it a compelling choice for users seeking a powerful yet efficient smartphone experience. With the Galaxy Z Fold 5, Samsung continues to innovate, ensuring that its flagship devices meet the evolving needs of consumers.