The Exciting Advent of Nothing OS 2.5 Open Beta 2
The tech world is buzzing with the release of Nothing OS 2.5 Open Beta 2 for the Nothing Phone (2), marking a significant leap in the device's capabilities. This eagerly anticipated update brings a slew of new features and improvements, including a sneak peek into Android 14, promising to elevate the user experience with enhanced efficiency and personalization.
A Continuation of Innovation: From Beta 1 to Beta 2
Following the success of the first open beta, Nothing OS 2.5 Open Beta 2 builds on its predecessor's foundation. Users who sign up for Beta 2 will enjoy early access to the latest OS enhancements, exclusive features of Android 14, and an array of improvements that stem from feedback on Open Beta 1.
Unveiling New Features: The Glyph Interface and Beyond
The Glyph Interface: A Unique Interaction Experience
The Glyph Interface receives significant attention in this update:
Google Calendar Integration: Experience a 5-minute countdown for upcoming events through the innovative Glyph Interface.
Enhanced Glyph Timer: Now featuring time presets for quick setting and direct access from the lock screen.
Improved User Interaction: Open the Glyph Timer pop-up window with a simple tap, also integrated into the Quick Settings widget.
New Glyph Animation: A fresh animation triggers when using NFC.
Additional Enhancements: Refining the User Interface
Predictive Back: Extended to all Nothing apps.
Double-Press Power Button Gesture: More customization options.
Three-Finger Swipe Gesture: Enhanced reliability.
Status Bar Icons Update: Aesthetic improvements.
General UI Tweaks: Minor yet impactful changes for a smoother experience.
Bug Fixes: Addressing various issues for improved stability.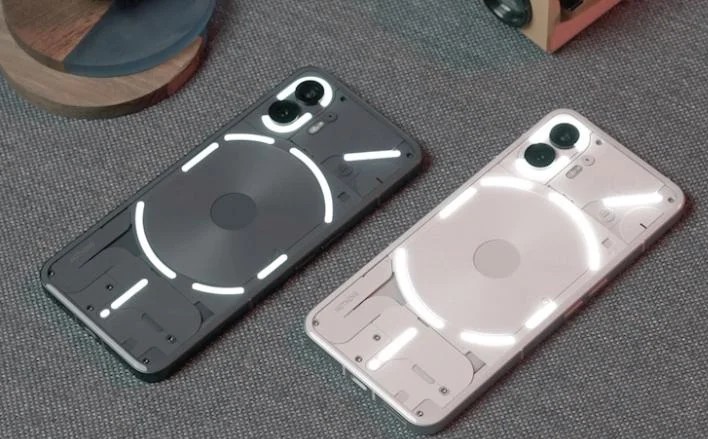 Community Insights: Celebrating Three Years of Progress
In conjunction with the update, Nothing released a Community update video, celebrating three years of advancements since its inception. The video delves into the details of Nothing OS 2.5 and showcases the new glyph interface features, offering users a glimpse into the future of mobile interaction.
How to Update to Open Beta 2
For Existing Beta 1 Users:
Updating from Beta 1 to Beta 2 is straightforward:
Navigate to Settings > System > System Update.
Apply the OTA (over-the-air) update.
For Users on the Stable Build:
Switching from the stable build requires a few extra steps:
Download the Beta Installer from the Nothing Community blog.
Follow the provided instructions to install Beta 2.
Caution: Beta Software Risks and Rollback Option
It's important to note that beta software can have its quirks. Recognizing this, Nothing provides a rollback package to Nothing OS 2.0.4 for those who might encounter issues. Detailed instructions for this process are available alongside the beta installer on the company's blog.
Embracing the Future with Nothing OS 2.5 Open Beta 2
Nothing OS 2.5 Open Beta 2 for the Nothing Phone (2) is more than just an update—it's a testament to continuous innovation and user-centric design. With its unique Glyph Interface and a host of other improvements, this update not only enhances the existing framework but also opens doors to new possibilities in smartphone technology. As users explore these new features, they become part of a journey that redefines what a mobile operating system can be.