Samsung's Ongoing Innovations in Foldable Technology
Samsung's journey in revolutionizing smartphone design continues with the anticipated development of its 6th generation foldable devices, the Galaxy Fold 6 and the Galaxy Flip 6. Following the somewhat modest upgrades in the Galaxy Fold 5 and Flip 5, the tech community is abuzz with what the next iteration might bring.
The Evolution of Samsung's Foldables
Reflecting on the recent launch of the Galaxy Fold 5 and Flip 5, it's evident that Samsung focused on refining rather than reinventing. The Fold 5 saw improvements primarily in its crease mechanism, while the Flip 5 added a new cover screen to its design. These changes, although incremental, are crucial steps in the evolution of foldable technology.
Anticipation Builds for the Galaxy Fold 6 and Flip 6
Recent buzz from an X (formerly Twitter) user has sparked intrigue within the tech community. The post suggests that "Samsung may start producing the Galaxy Fold 6 and the Galaxy Flip 6 prototypes soon," marking the beginning of a new phase in foldable development. If the timeline holds true, these devices could be revealed by the end of this year or early next year.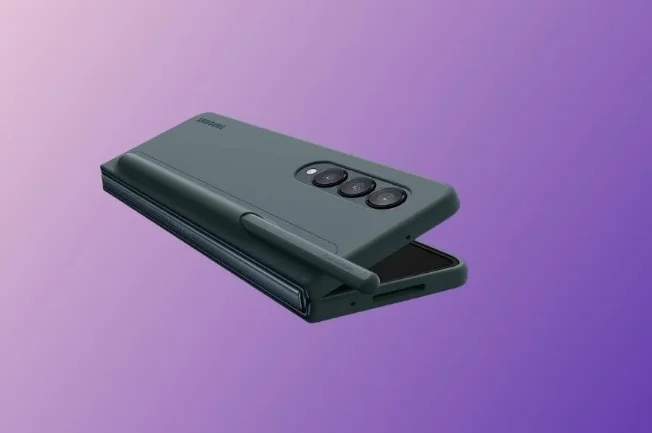 The Path to the Next Foldables
Samsung's approach to product development is a meticulous process of testing and refinement. The report indicates that multiple prototypes of the Galaxy Fold 6 and Flip 6 will be produced and tested to ensure only the most refined version reaches the mass production stage. This process aligns with Samsung's commitment to delivering a high-quality user experience.
Prototyping: A Glimpse into the Future
The journey from concept to prototype is a crucial phase in Samsung's development cycle. The claim that "actual working prototypes of these foldable devices [will be seen] by May next year" offers a tantalizing glimpse into the future of foldable tech. The most advanced of these prototypes is expected to enter mass production, setting the stage for a potential launch by the end of July next year.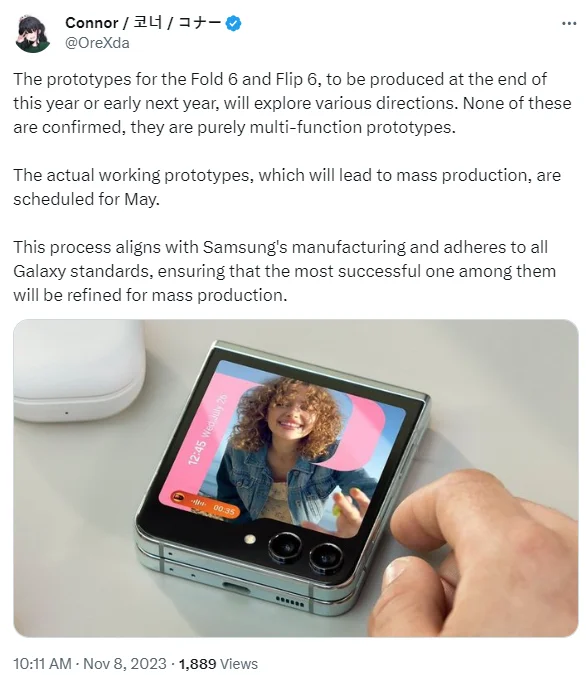 What to Expect from Samsung's Next Unpacked Event
As anticipation for the Galaxy Fold 6 and Flip 6 builds, details remain scarce. Rumors suggest that these next-generation foldables will debut at Samsung's second Unpacked event in 2024. While the exact dates of this event are yet to be announced, industry trends point towards a late July timeframe.
Conclusion: Folding into the Future
Samsung's foray into the next generation of foldable devices with the Galaxy Fold 6 and Flip 6 represents a continued commitment to innovation and user experience. As the tech world eagerly awaits more details, these devices promise to further cement Samsung's position as a leader in foldable technology. With each iteration, Samsung is not just unfolding new devices, but unfolding new possibilities in the realm of smartphone design.