The Need for Call Forwarding in a Busy World
In our fast-paced professional lives, managing incoming calls effectively is crucial. Call forwarding on the iPhone offers the flexibility and control needed during those times when you can't be disturbed, be it during flights, family gatherings, or simply moments of tranquility.
"With the call forwarding feature on iPhone, you have more control and flexibility over your communications than ever before."
This feature is not just about avoiding interruptions; it's about ensuring you don't miss important calls when you're temporarily unavailable, traveling, or in need of a break from your primary phone number.
The Utility of Call Forwarding on iPhone
Why Use Call Forwarding?
Call forwarding is particularly useful for various reasons. For professionals and travelers, it ensures that no important calls are missed due to unavailability or to avoid roaming charges.
"Call forwarding can also stop incoming calls without blocking them."
Moreover, it enhances privacy by allowing calls to be received on a secondary number, keeping your main number confidential.
How to Set Up Call Forwarding on iPhone
Method 1: Using iPhone's Settings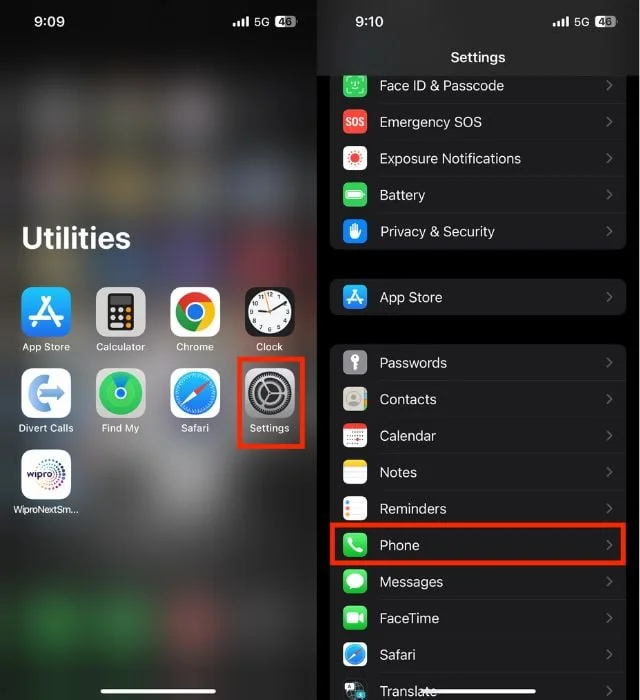 The simplest way to set up call forwarding is through the iPhone's Settings app:
Launch the Settings app.
Scroll down and tap on Phone.
Under CALLS, tap on Call Forwarding.
Toggle on Call Forwarding.
Click on Forward To and enter the number to forward calls to.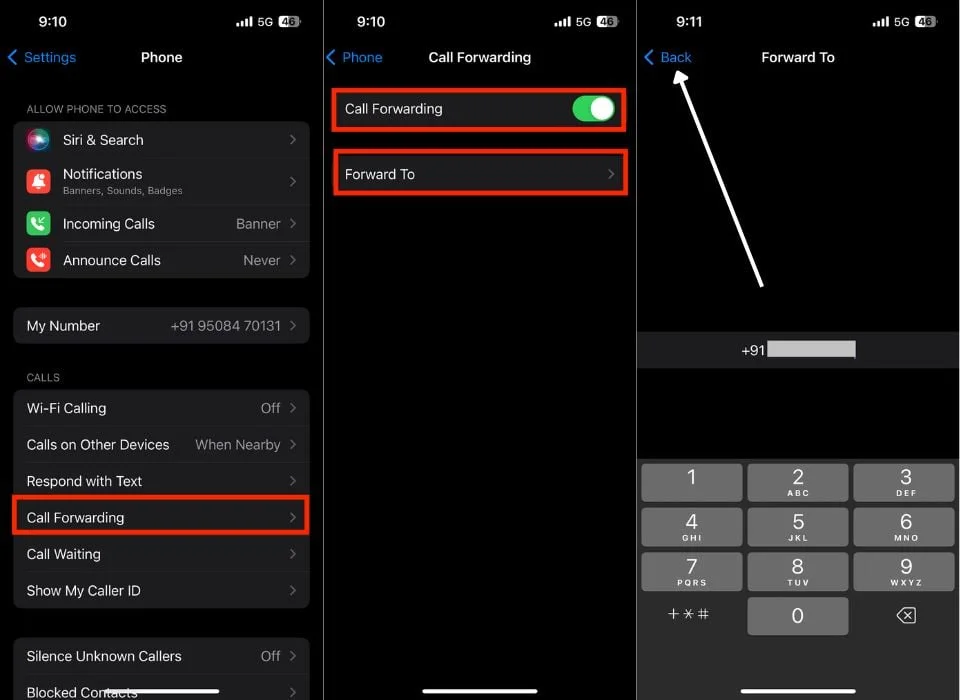 Remember, this number must be entered manually and cannot be selected from your contact list.
Method 2: Using Third-Party Apps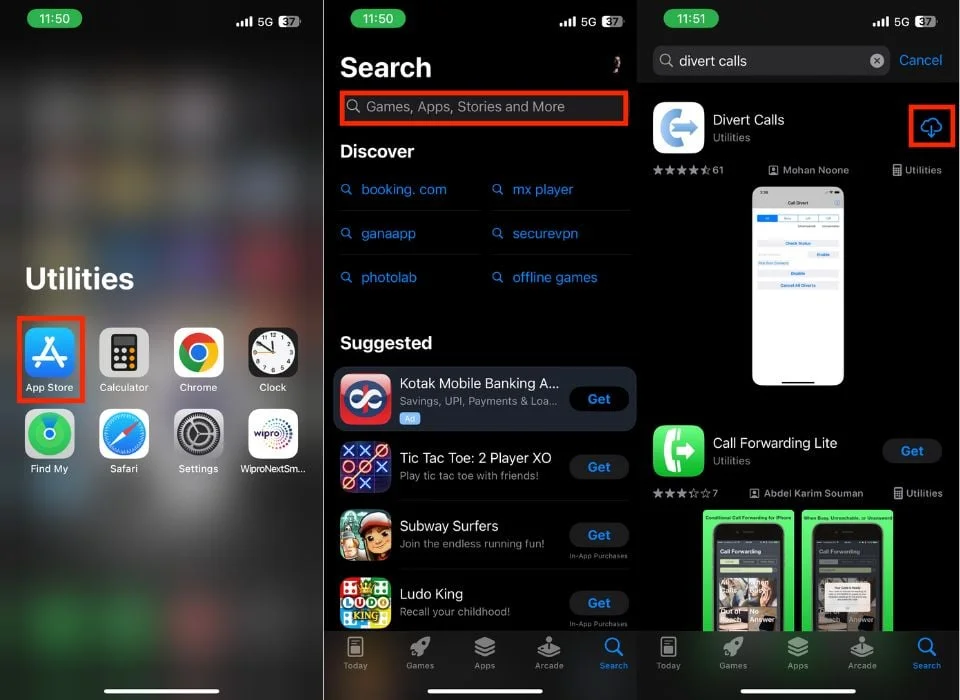 For more advanced call forwarding options like forwarding when busy, unanswered, or unreachable, third-party apps come in handy. These apps provide more flexibility compared to the native iPhone feature:
Download a call forwarding app like Divert Calls from the App Store.
Launch the app and select the forwarding option that suits your needs.
Enter the number and tap Enable to activate the service.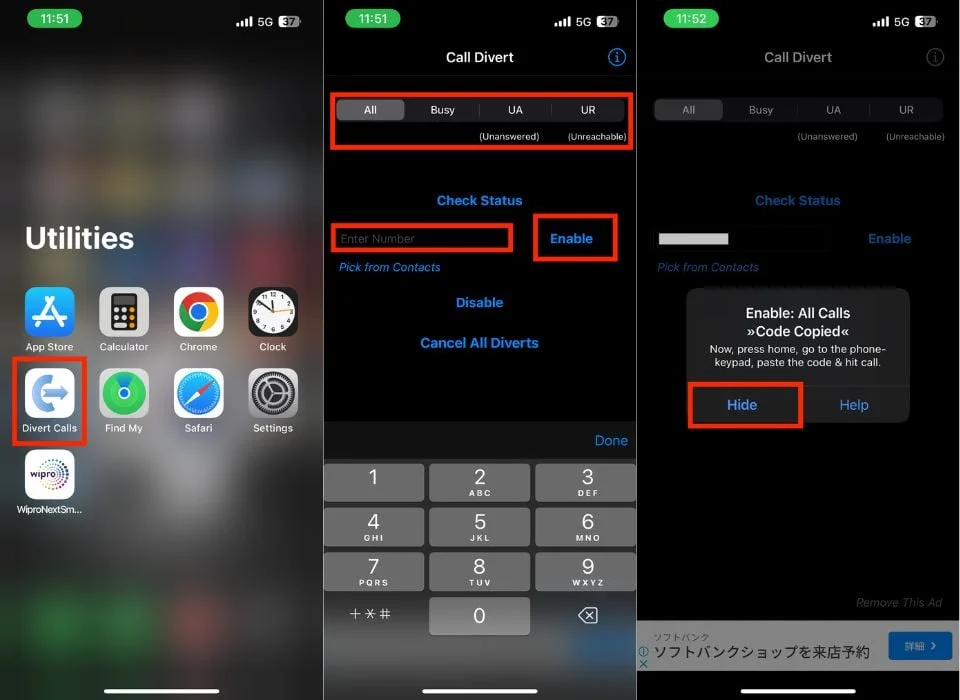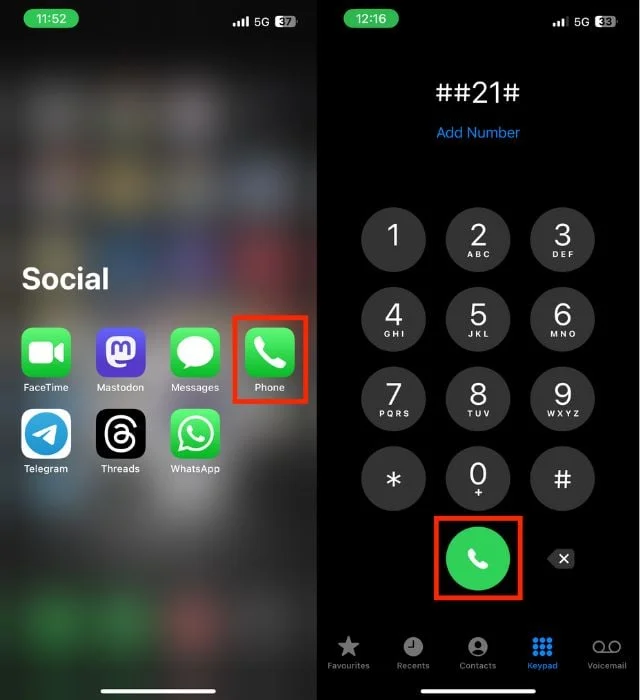 Method 3: Using USSD Codes
USSD codes are a quick way to set up call forwarding directly from your phone's dialer:
Open the Phone app.
Enter the relevant USSD code (e.g., 21PhoneNumber# to forward all calls).
Press the call button to activate the setting.
Disabling Call Forwarding on iPhone
When you no longer need call forwarding, it's just as important to know how to disable it: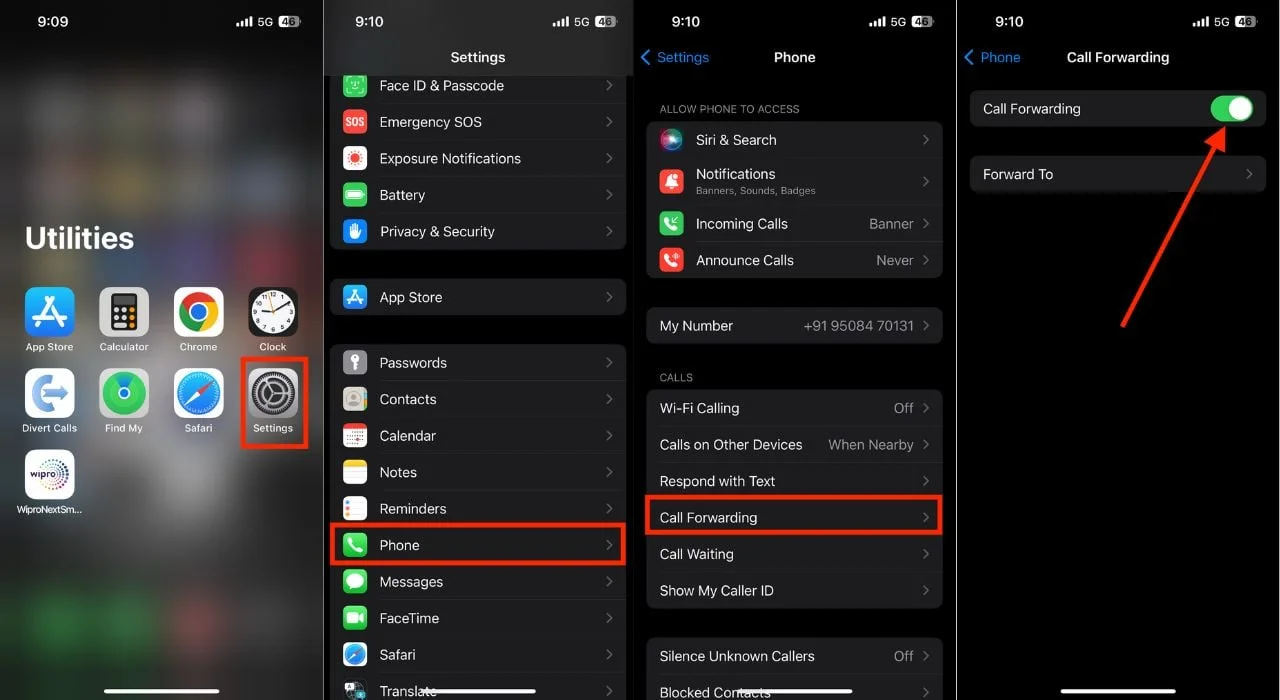 From iPhone's Settings
Open Settings.
Go to Phone and then Call Forwarding.
Turn off the toggle for Call Forwarding.
Using Third-Party Apps
If you've set up forwarding via an app, you can usually disable it directly within the app.
Using USSD Codes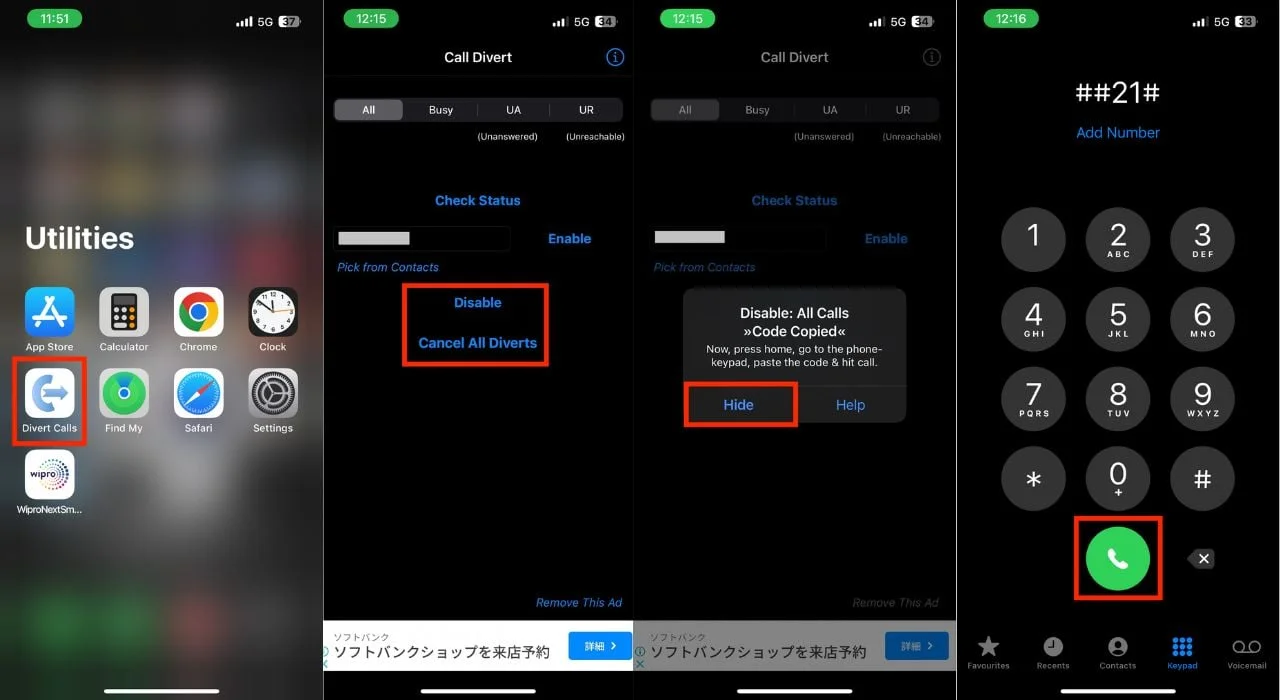 To disable call forwarding:
Open the Phone app.
Enter the corresponding USSD code to deactivate (e.g., ##21# to deactivate all forwarding).
Tap the call button to confirm.
Balancing Connectivity and Peace
Call forwarding on the iPhone is a powerful tool that balances the need for connectivity with the desire for peace and privacy. Whether you're a busy professional or someone who values uninterrupted personal time, understanding how to manage this feature can make a significant difference in how you communicate and manage your time.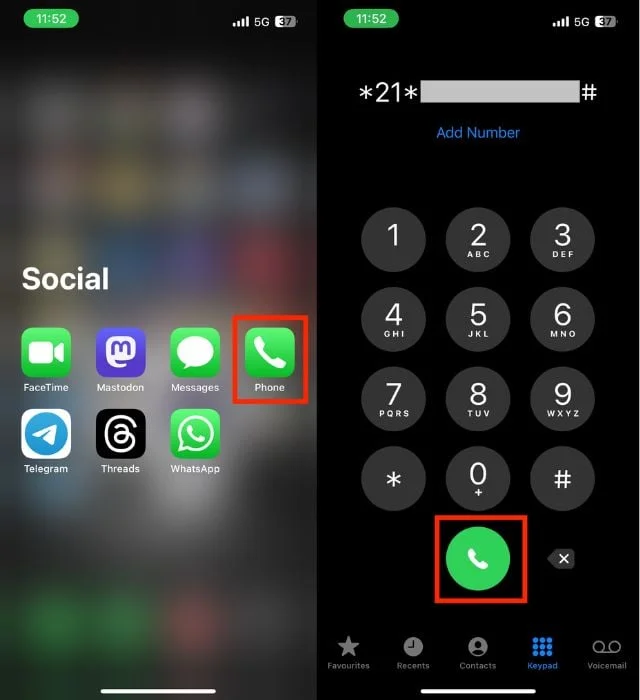 FAQs on iPhone Call Forwarding
Original Caller's ID or Forwarded Number? Depending on settings, the caller ID can display either the original caller's number or the forwarded number.
Troubleshooting Call Forwarding Issues: Ensure proper setup, network connection, and compatibility. Contact customer support if issues persist.
Time-Specific Forwarding: Some options allow setting specific times for call forwarding. Check iPhone settings or third-party app features for this.
Forwarding to Non-Apple Devices: Calls can be forwarded to any valid phone number, including non-Apple devices.
Forwarding Chain: If a forwarded number is also forwarding calls, the call will follow the rules of the destination number.