Emulation transforms the ASUS ROG Ally into a versatile gaming powerhouse, mirroring the ease of a Windows desktop experience. This guide dives into setting up Emudeck, a leading emulation program for Windows, on your ASUS ROG Ally. Alongside Emudeck, we'll explore other emulator options to enhance your gaming experience.
Legal Disclaimer for Emulation Software
Before proceeding, it's crucial to understand the legal landscape of emulation. Emulation software is legal when you use game files from titles you own. Creating ROMs from owned games is permissible, but downloading ROMs is likely piracy. Keep this in mind as you explore the world of emulation.
Setting Up Emudeck on ASUS ROG Ally
Emudeck, initially crafted for SteamOS and Valve's Steam Deck, is now making strides in Windows and Android. To access its Beta version, a Patreon subscription is required. The steps for setting up Emudeck on your ASUS ROG Ally are as follows:
Accessing Emudeck Beta: Choose the Early Access Tier on Emudeck Patreon.
Downloading and Installing: Visit GitHub for the latest Emudeck installer and install it on your device.
Launching Emudeck Beta: Log in with your Patreon account and verify using your Patreon token.
Installation Process: Select either the easy or custom setup. Decide on the storage directory for your ROMs and choose ASUS ROG Ally from the device list.
Customizing Your Experience: Choose your desired emulators and proceed with the setup, adjusting settings as needed.
Transferring ROMs: Move your ROMs to the previously set storage directory.
Configuring BIOS Files: Place BIOS files in the specified BIOS folder. Consult this wiki for detailed information.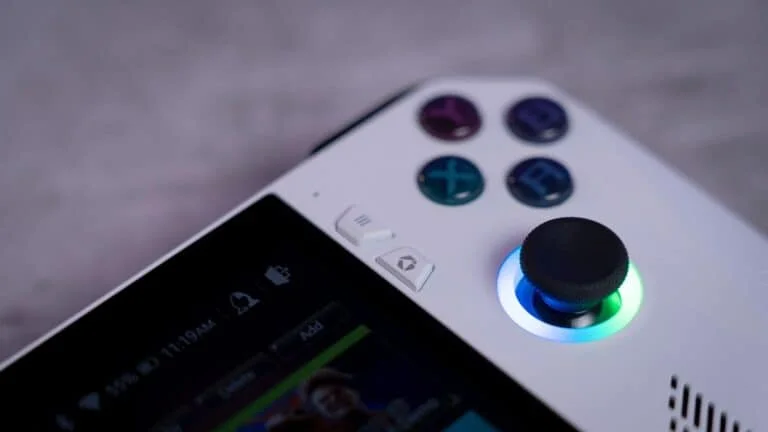 Exploring Alternative Emulators for ASUS ROG Ally
Emudeck isn't the only option. Various emulators cater to different gaming systems, offering a diverse gaming experience. Here are some alternatives:
Cemu: Specializes in WiiU games.
Citra: For 3DS enthusiasts.
Dolphin: Offers GameCube/Wii emulation.
PPSSPP: Best for PSP games.
PCSX2: Ideal for PS2 gaming.
RPCS3: Designed for PS3 titles.
Cxbx and Xenia: Cater to OG Xbox and Xbox 360, respectively.
Yuzu: Perfect for Nintendo Switch games.
Each of these emulators can be downloaded and installed easily, providing a broad spectrum of gaming experiences on your ASUS ROG Ally.
Your Gateway to Retro Gaming on ASUS ROG Ally
With Emudeck and other emulators, your ASUS ROG Ally becomes a versatile gaming machine, capable of running a wide range of classic games. Whether you're a casual gamer or a hardcore enthusiast, these tools open up a world of retro gaming, right at your fingertips. Remember to adhere to legal guidelines and enjoy the expansive world of emulation on your ASUS ROG Ally.