Remedy Tackles Technical Glitches in Alan Wake 2
Remedy Entertainment's latest patch for Alan Wake 2 is a comprehensive effort to address the game's technical challenges. Since its launch, this dark and atmospheric game has been a contender for Game of the Year 2023 but has faced its fair share of issues across all platforms. The new patch, released on Thursday, aims to resolve these glitches, ranging from minor to game-breaking.
A Mix of Serious Fixes and Minor Tweaks
The patch addresses a variety of problems, from comical issues like "Alex Casey t-posing menacingly" to more serious, progress-blocking bugs. Remedy's commitment to refining the gameplay experience is evident in their detailed approach to tackling each issue.
Key Fixes in the Latest Patch
Resolving Major Gameplay Obstacles
In the detailed patch notes, Remedy highlights significant fixes, particularly in the missions 'Scratch (A New Plan)' and 'Local Girl (Coffee World)'. Critical issues that were hindering progress in these sections have been successfully resolved.
Enhancing the Fun Factor
One notable improvement is in the early chapter's Coffee World area, which Remedy describes as now being "more fun". This includes fixing the display of cups from Slow Roaster and preventing Espresso Express carriages from blocking player progress.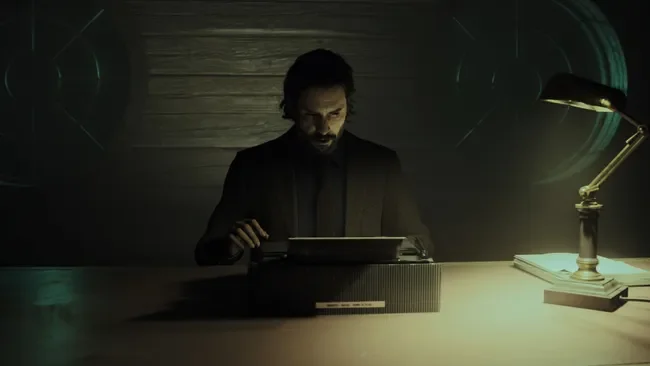 Platform-Specific Improvements
The patch also brings specific enhancements for different gaming platforms:
Xbox: Reduced instances of audio cutting out or missing.
PS5: Fewer audio issues and crashes, especially concerning the Share Play feature.
Mission-Specific Corrections
A selection of fixes from the mission-specific list includes:
"Fixed an issue where players were unable to talk to Casey after the autopsy and thus being blocked from progressing in the mission."
"Made Coffee World more fun. Fixed an issue where cups from Slow Roaster were not showing and where carriages from Espresso Express blocked player progress."
"Fixed an issue where players were unable to talk to FBC agent Estevez and come up with a New Plan to progress the mission."
"Saga should not end up in Dark Place after the point of no return."
"Fixed an issue where players could get their progress blocked if changing to another case."
A Step Forward in Enhancing Alan Wake 2
This extensive patch for Alan Wake 2 reflects Remedy's dedication to providing a seamless gaming experience. By addressing over 100 different issues, they have shown their commitment to both the game's artistic integrity and its technical proficiency. Players can now delve deeper into the mysterious world of Alan Wake with fewer interruptions, enjoying a smoother, more engaging journey through this critically acclaimed title.