Star Citizen, the highly anticipated multiplayer space trading and combat simulation game, is offering an exclusive opportunity for gamers. Developed by Cloud Imperium Games, this PC-exclusive title is currently in development but is opening its universe for a limited time for players to experience its vastness for free.
A Week of Free Exploration in the Star Citizen Universe
Experience Star Citizen at No Cost
From May 19 (16:00 UTC) to May 30 (20:00 UTC), during Invictus Launch Week 2953, Star Citizen is accessible to everyone, free of charge. This period serves as a demo for interested gamers to get a glimpse of what the game has to offer. However, it's important to note that Star Citizen demands robust PC specifications to run smoothly.
How to Start Your Star Citizen Journey
To dive into the world of Star Citizen, follow these simple steps:
Create an RSI Account: Register for an account on the RSI platform.
Download the Game Client: Access the game by downloading the client.
Launch the Game: Begin your space exploration journey.
Exploring Invictus Launch Week in Star Citizen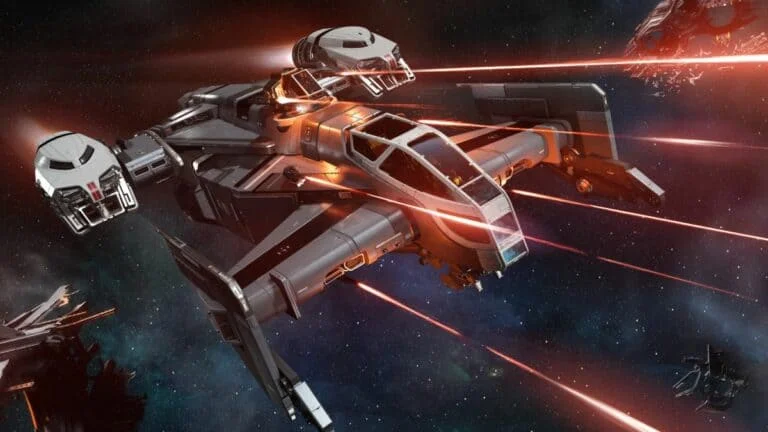 In-Game Events and Activities
During Invictus Week, players have the unique chance to experience an in-game convention. This event allows you to try out various space vehicles. To make the most of this event:
Setting Your Spawn Point: If it's your first login, set your spawn to Area18. Otherwise, quantum travel to Area18 on ArcCorp and land at Riker Memorial Spaceport.
Following the Signs: Once you exit your hab at Area18, or if you've landed at Riker Memorial Spaceport, look for the blue Invictus-branded signs directing you to the shuttle stop.
Taking the Shuttle: The shuttle will transport you to the Bevic Convention Center, where the Invictus Launch Week event takes place.
Star Citizen FAQs
Is Star Citizen Available on Steam?
Star Citizen is not currently on Steam and is unlikely to launch on the platform. The game is available for purchase and download directly through their website.
Anticipated Release Date of Star Citizen
Star Citizen does not have a set release date as it is still in its Alpha stages. The development has been ongoing for nearly a decade, and there is no rush for an official release.
Embarking on a Galactic Quest
Star Citizen offers a unique, immersive experience in space exploration and combat. With its temporary free access, it's the perfect time for gamers to test the waters of this expansive universe. Remember, the game is still evolving, and its full potential is yet to be unveiled. Keep in mind the high system requirements and seize this opportunity to embark on an interstellar adventure.