What's Next for Capcom? A Deep Dive into Possible Game Releases
Capcom has been on a roll lately with a string of successful releases, but it looks like the best is yet to come. During a recent Q&A at their quarterly earnings report, Capcom dropped a bombshell. They're planning to unveil an "unannounced major title" within this financial year, which wraps up in April 2024.
"In the second half of this financial year, we plan to release Apollo Justice: Ace Attorney Trilogy in January in addition to a currently unannounced major title," Capcom informed its investors.
What could this mysterious title be? We're breaking down the possibilities, taking into account Capcom's history and the gaming landscape.
The Unrevealed Capcom Title: A Sequel or Something Entirely New?
This isn't the first time Capcom has teased an unannounced major game. Back in their July earnings call, the gaming giant hinted at a forthcoming title with potential to sell millions of copies.
"Interestingly, this is now the second time we've heard of a big unknown game coming out of Capcom since their last earnings call in July mentioned it too as a title they're expecting to sell millions of copies."
So what's cooking in Capcom's game development kitchen?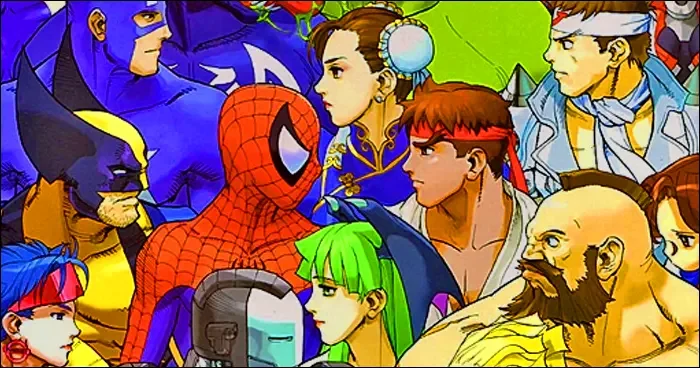 Could It Be a Fighting Game?
Given that Street Fighter 6 was just released, and the Capcom Fighting Collection not too long before that, it seems unlikely that this new title would be another fighting game in the same vein.
"Considering we just got SF6 this year and the Capcom Fighting Collection last, those are almost assuredly out the window."
That leaves us with one major possibility: could it be a new entry in the Marvel vs. Capcom series or perhaps another 'Versus' style game?
A Time to Revive Marvel vs. Capcom?
Think back to December 2016. Capcom unveiled Marvel vs. Capcom: Infinite barely 10 months after Street Fighter 5 hit the shelves. Less than a year later, the game was out. Now consider the timeline: we're as far away from the launch of Marvel Infinite as that game was from Marvel vs. Capcom 3.
"We're also now as far away from the launch of Marvel Infinite than that game was from Marvel vs. Capcom 3."
Although a classic collection of Marvel vs. Capcom games seems more probable, Capcom's ambition for the title to sell millions might imply something bigger.
What About Monster Hunter or Mega Man?
Outside the fighting realm, Monster Hunter, Capcom's second-best selling game ever, could be a strong candidate. And let's not overlook Mega Man; the last mainline game, Mega Man 11, was released back in 2018.
"The last mainline title for the blue bomber Mega Man 11 came all the way back in 2018, so he seems pretty due for something besides collections at this point."
Where Will Capcom Reveal This Mystery Game?
While speculations are running wild, keep an eye on upcoming gaming events. Paris Games Week is around the corner, and The Game Awards 2023 are scheduled for December 7.
"Instead, we're looking more towards The Game Awards 2023 coming on December 7 where we'll all be keenly watching to see what Street Fighter 6 gets nominated for soon."
Wrapping Up the Capcom Riddle
The suspense is palpable as Capcom stays tight-lipped about their major unannounced title. Whether it's a revival of a beloved franchise or an entirely new creation, all eyes are on Capcom for their next big reveal. Until then, the gaming community will continue to buzz with theories, awaiting the moment Capcom decides to drop the next major clue.