Your Resource Guide to Suit Up and Skill Up
If you're swinging through New York as the iconic Spider-Man in Marvel's Spider-Man 2, you'll want to master every aspect of the game. For many gamers, this goes beyond the story or the combat. It's all about collecting the right resources to upgrade your gadgets and suit. In this game, those resources are Tech Parts, City Tokens, Hero Tokens, and Rare Tech Parts. Here's everything you need to know to get your hands on these valuable upgrades.
Cracking Open the Crate: Tech Parts & Rare Tech Parts
"Tech Parts are found in Tech Crates scattered throughout the world map. The blue ones contain regular Tech Parts, while the yellow crates have Rare Tech Parts."
That's right, Tech Parts are the foundational building blocks you need for those amazing gadgets. And they're hiding in plain sight, encased in Tech Crates you'll find scattered around the city. All you have to do is scan your surroundings and you'll literally see these crates through walls.
As you reach level 21, keep an eye out for an upgrade called the "All Seeing Suit Tech." Unlock it to make locating these crates a breeze.
"You can also get 100 Tech Parts from Spider-Bot, each conferring a decent amount of XP. They're also earned by uncovering Prowler Stashes, taking down Unidentified Targets and stopping crimes that crop up randomly."
Not Just Pocket Change: Earning City Tokens
"City Tokens are earned from completing Brooklyn Visions Academy Requests as Miles, Photo Ops and Marko's Memories."
Unlocking Marko's Memories requires you to first beat Sandman as part of the story. Once you've done that, City Tokens will be within your reach. Completing these tasks not only gives you the currency for upgrades but adds depth to the gaming experience.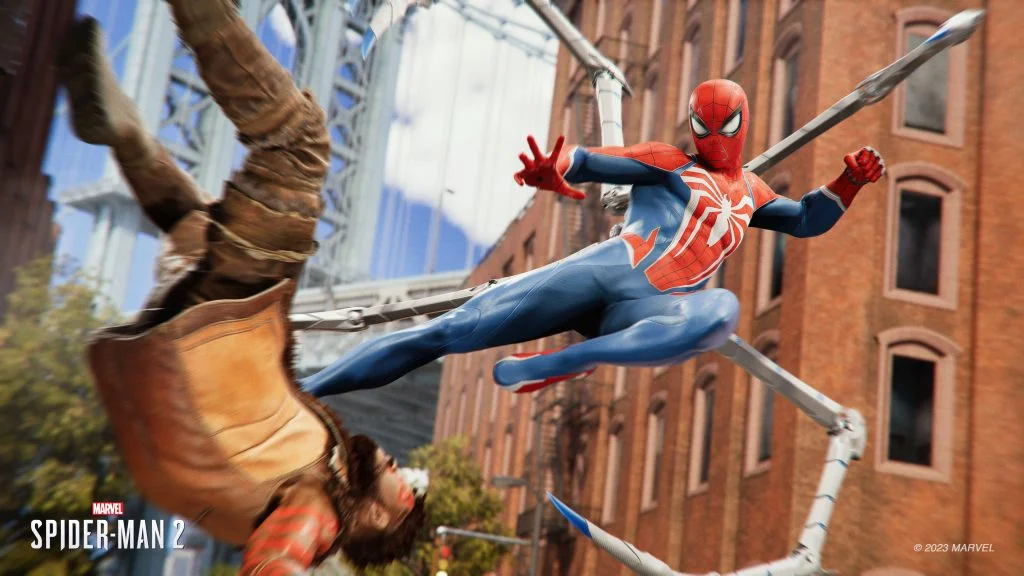 Be the Hero: How to Get Hero Tokens
"Hero Tokens are earned through several activities, from completing 'The Flame' and Cultural Museum missions to clearing Hunter Bases and Symbiote Nests."
Hero Tokens are essential for your journey, and you'll find yourself earning these through various activities. From the rhythm-based Mysteriums to completing specific missions, there's no shortage of ways to collect these. The best part? Reach a certain score in some of these activities, and you'll earn bonus Hero Tokens.
Suit Tech: The Upgrade you Never Knew You Needed
While you'll have to level up to unlock different upgrades for each Gadget and Suit Tech, the good news is that the upgrades are universal. That means you can rock any outfit you want without worrying about missing out on the benefits of your Suit Tech.
"With all of the Suits, Gadgets, Suit Tech and upgrades into account, there's a lot to unlock, even past level 60. You don't need all that to finish the story, but there's plenty to work towards."
Equip Yourself for the Journey
Now that you've got the lowdown on how to gather resources in Marvel's Spider-Man 2, you're all set to swing into action fully equipped. So, go ahead and start collecting those Tech Parts, City Tokens, and Hero Tokens, because an enhanced Spidey experience awaits!