The Prospect of a Budget-Friendly Foldable Phone
In the realm of modern smartphones, foldable phones stand out as the epitome of innovation and sleek design. However, their high price tags have kept them out of reach for many consumers. Recent rumors, however, hint at a potential game-changer: a mid-range foldable phone from Samsung, possibly priced under $500.
"Samsung could be releasing a new foldable in 2024 that costs less than $500."
This move, if true, could significantly alter the landscape of foldable phones, making them more accessible to a wider audience.
Analyzing the Possibility of a $500 Samsung Foldable
Current Market and Pricing Trends
Presently, most foldable phones are priced well above the $1,500 mark. For instance, Samsung's Galaxy Z Fold 5 and Z Flip 5 are priced at $1799 and $999, respectively. The notion of a foldable phone in the $400 to $500 range seems ambitious, considering the complex technology and manufacturing processes involved in foldables.
"The likelihood of a $400 to $500 foldable phone seems like a pipe dream."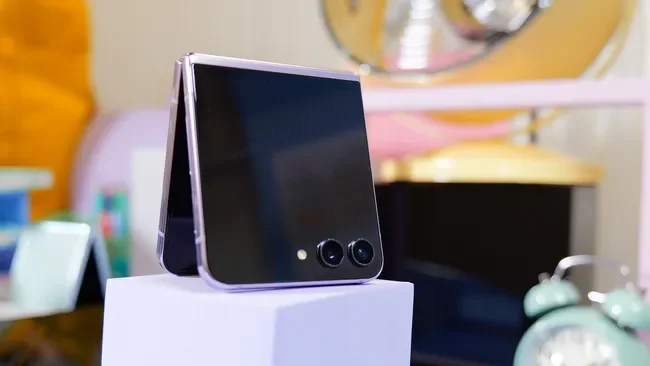 Comparisons with Existing Samsung Models
The recent release of Samsung's Galaxy A54 at $450 offers a perspective on pricing. This model, lacking any folding mechanism, suggests that achieving a similar price point for a foldable would require significant compromises in specifications or selling at a loss.
The Implications of a Low-Cost Foldable Phone
Potential Specifications and Market Position
Should Samsung indeed release a foldable phone at such an aggressive price point, it's likely that the device would fall into the "low-cost" rather than "mid-range" category. This would necessitate cuts in key areas like camera quality, display, processor, RAM, and storage.
"It would likely feature lower specs in every way… a low-quality phone that could fold against a budget-friendly traditional smartphone."
Samsung has set the price target for the mid-range foldable at $400 to $500. This is a very aggressive goal. https://t.co/7tEZONw0Jw

— Revegnus (@Tech_Reve) November 10, 2023
Market Dynamics and Consumer Choices
This hypothetical low-cost foldable would then have to compete with traditional smartphones offering better specs at similar price points. The choice for consumers would then pivot on the novelty of a foldable design versus the overall quality and performance of conventional smartphones.
A Blend of Excitement and Skepticism
The rumor of Samsung releasing a mid-range foldable phone in 2024 at a price point around $500 stirs both excitement and skepticism. While the prospect of more affordable foldable phones is thrilling, the practicalities of such pricing given the current technology and market dynamics make it seem far-fetched. As with any rumor, the true picture will emerge with time, potentially marking a new chapter in the evolution of foldable smartphones.
A Glimpse into the Future: Waiting for Confirmation
As the smartphone industry continues to evolve, the idea of a budget-friendly foldable phone remains a tantalizing possibility. The reality of such a device, however, hinges on technological advancements and market strategies yet to be revealed. For now, the tech world waits with bated breath for more concrete information on what could be a landmark development in the realm of foldable phones.