The Significance of Layer 2 Switches in Networking
In the intricate world of networking, Layer 2 switches play an indispensable role in facilitating seamless communication within local area networks (LANs). Operating at the data link layer of the OSI model, these Ethernet switches are pivotal in processing and forwarding data based on MAC addresses. Unlike routers, Layer 2 switches direct traffic not through IP addresses, but MAC addresses, ensuring efficient data transfer within a network.
IP Addresses: A Key Component in Networking
Before delving into why Layer 2 switches benefit from having IP addresses, it's crucial to understand the fundamental role of IP addresses in networking. These unique numerical labels are vital for identifying and locating devices in a networked environment, akin to how home addresses facilitate mail delivery. With two main types, IPv4 and IPv6, IP addresses are the backbone of network communication, enabling data exchange across various devices on the internet.
The Critical Role of IP Addresses in Networking
IP addresses are instrumental in networking, acting as unique identifiers that enable devices to communicate over a network. They are essential for data routing, as routers and Layer 3 devices use IP addresses to navigate data packets to their destination. IP addresses also play a significant role in network security, allowing for the implementation of firewalls and access control lists based on specific IP addresses.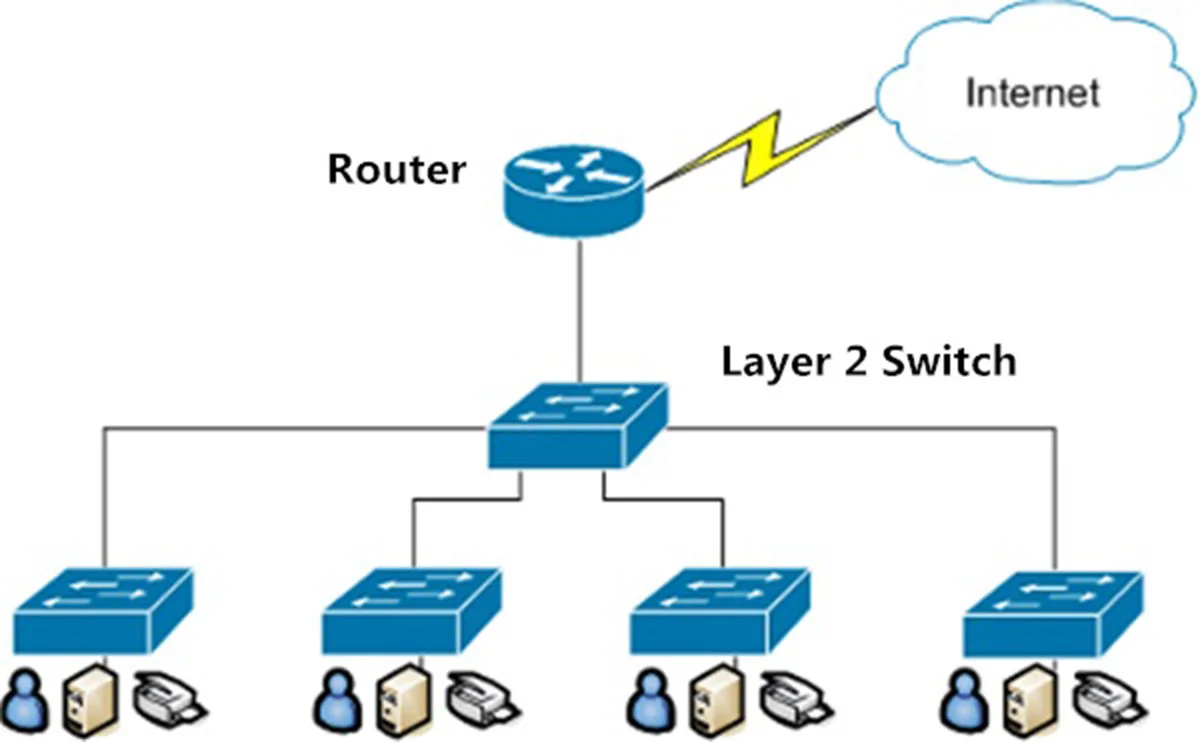 Why Assign IP Addresses to Layer 2 Switches?
While Layer 2 switches primarily rely on MAC addresses, assigning them IP addresses offers multiple advantages. This allocation enables remote management and troubleshooting, allowing network administrators to access the switch's interface from anywhere within the network. Additionally, IP addresses in Layer 2 switches facilitate inter-VLAN communication and network monitoring, enhancing network flexibility and performance.
Remote Management and Troubleshooting:

With an IP address, Layer 2 switches can be managed remotely, streamlining network administration. This capability allows for quick configuration, performance monitoring, and firmware updating without physical access to the switch.

Facilitating Inter-VLAN Communication:

Layer 2 switches with IP addresses can function as gateways for VLANs, enabling devices in different VLANs to communicate. This feature is especially beneficial in large networks where seamless inter-departmental communication is necessary.

Enhancing Network Monitoring and Traffic Analysis:

Network monitoring becomes more efficient with IP-assigned Layer 2 switches. Administrators can collect data on switch performance and traffic patterns, aiding in network optimization and security.
The Versatility of IP-Enabled Layer 2 Switches
In conclusion, assigning IP addresses to Layer 2 switches transforms them into more versatile network components. This enhancement not only facilitates remote management and troubleshooting but also opens doors to improved inter-VLAN communication and detailed network monitoring. As a result, network infrastructure becomes more robust, flexible, and efficient, proving the value of integrating IP addresses into Layer 2 switches.