Instagram Stories and Main Posts: The Sound of Silence
With the hustle and bustle of social media, you sometimes want to let the visuals speak for themselves on Instagram—especially when the accompanying audio can be distracting or irrelevant. Whether it's a video of a picturesque sunset, an awesome skateboard trick, or in some cases, sawing a piece of plywood, there are times you just want to share the visual experience. Fortunately, Instagram offers features that allow you to disable audio in both your Stories and main posts. Here's how you can give your viewers a noise-free experience.
When the Saw Sings: An Everyday Scenario
Imagine you've shot a fascinating video cutting up some plywood. The visual experience is compelling, but the audio? Not so much—unless you think the high-pitched scream of a table saw adds to the ambiance. You might wonder, "Can I remove this distracting audio?" The good news is: yes, you can.
"Fortunately, Instagram lets you do this, whether you want to post the video to your Stories or just publish it as a main post on your Instagram page."
Navigating the Silence in Instagram Stories
Let's kick things off with Instagram Stories. Once you're ready to upload a video, whether pre-recorded or captured in real-time, you can mute the audio quite effortlessly. Here are the steps:
Record a new video or select a pre-existing one from your phone's gallery.
Look for the sound icon, usually located at the top-right corner of the screen.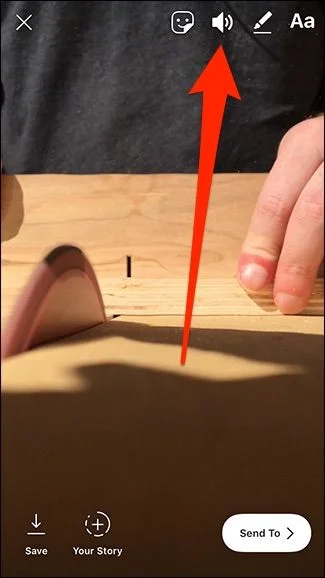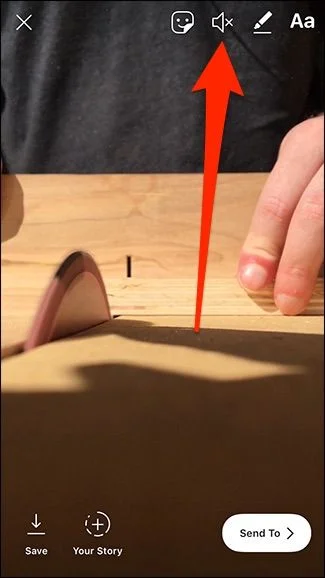 "Once you record or select a video from your camera roll, tap on the sound icon up in the top-right corner."
Tap the sound icon. The sound waves will disappear, leaving behind an "X" mark, signifying that the audio has been turned off.
"The sound waves of the speaker icon will disappear and be replaced by an 'X,' meaning that the audio is now off for that video."
Post your video. Your viewers will neither hear any audio nor have the option to unmute it.
"Once you post the video, the viewer won't hear any sound, nor will they be able to unmute it from their end."
Turning Off Audio for Main Instagram Posts
When it comes to traditional posts on Instagram, the method of removing audio is quite similar to Stories but with a tiny tweak. Here's how:
Record or choose a video from your phone's gallery.
Tap the sound icon. Unlike in Stories, this icon is generally located at the top-center of the screen.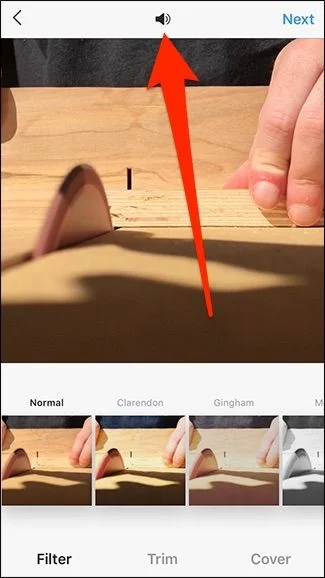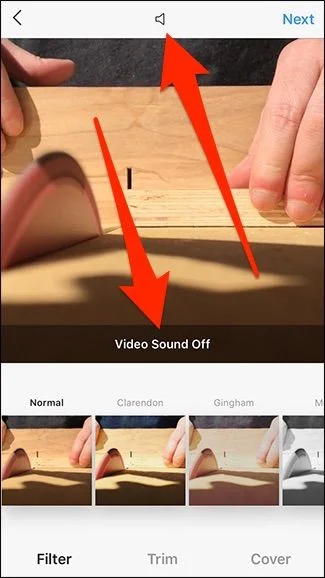 "After you record a video or select a pre-recorded one from your phone's camera roll, tap the sound icon up at the top of the screen in the center."
Just like in Stories, an "X" will appear, and a pop-up will inform you that the audio is off. On Android, the icon may already have an "X," but tapping it will turn it blue, confirming the audio is muted.
"Just like in Stories, the icon will change to an 'X,' and you'll receive a little pop-up saying that the audio is off."
Final Thoughts: Silent Videos Speak Louder
It's a feature that may seem minor, but it's tucked away amidst the multitude of icons and options that Instagram offers—easy to miss but invaluable when you find it. With this guide, you now have the power to decide when your visuals should do all the talking.
Now go ahead and post those captivating videos without the worry of audio distractions. Whether you're a social media guru or just someone who loves to share their life in snippets, remember: sometimes silence can indeed be golden.