Snapchat has come a long way from just being a platform for sending temporary photos and videos. One of the interactive features Snapchat offers is "My AI," a chatbot you can personalize to reflect your style or mood. Interested in how you can make this Snapchat chatbot your own? This guide will walk you through every nook and cranny of Snapchat My AI customization.
Table of Contents
Finding Your Way to My AI
Tailoring My AI's Name and Gender
Dressing Up Your Digital Companion
Adding a Bio: The Final Touch
Frequently Asked Questions
Finding Your Way to My AI
Before diving into the realm of personalization, you need to locate the My AI feature within Snapchat. It's a simple navigation that you'll get the hang of in no time.
Open Snapchat and tap the Chat icon.
Locate My AI within your chat section.
Tap on the My AI profile picture situated in the top-left corner of the screen.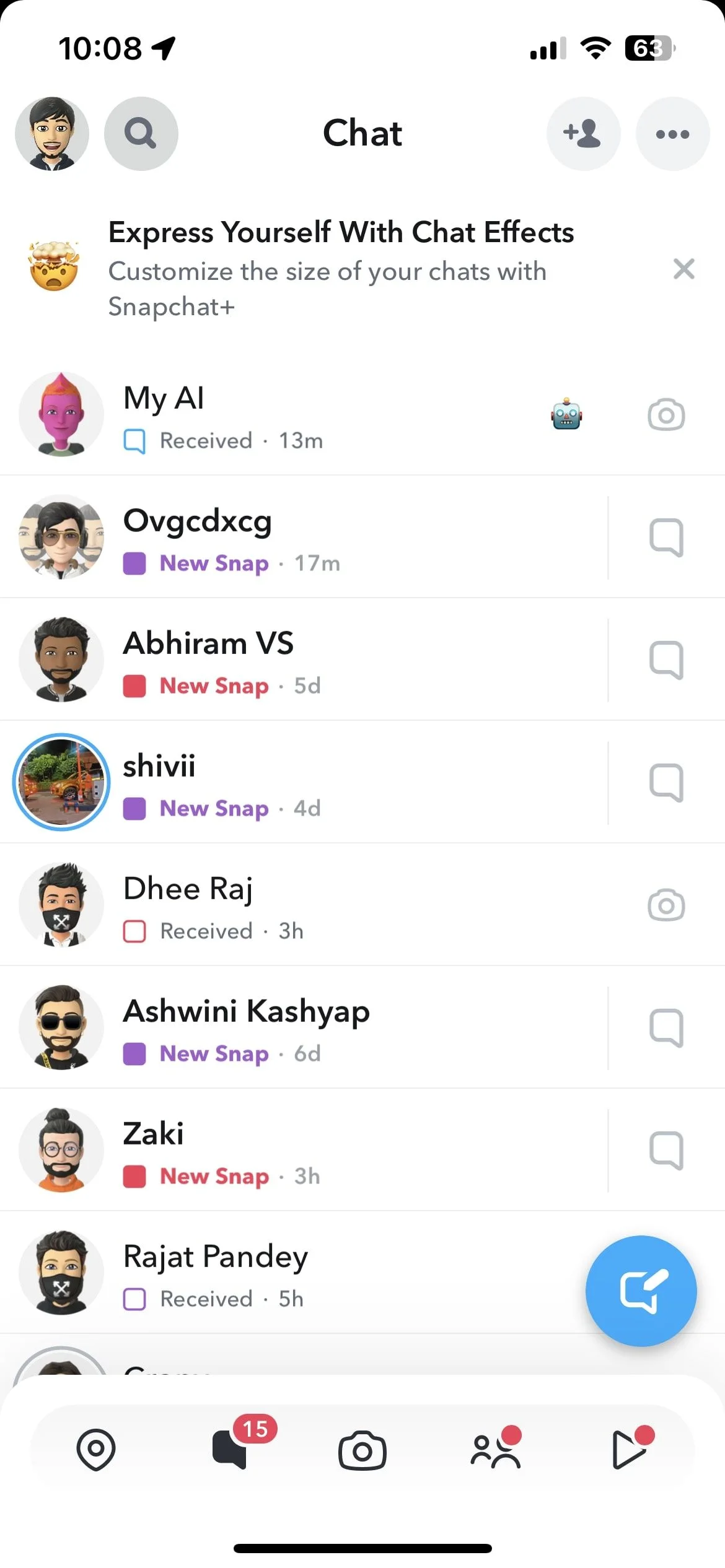 "Now that you're in the customization window, let's personalize your Snapchat My AI."
Tailoring My AI's Name and Gender
The very first thing you might want to do is give your chatbot a name that resonates with you. Here's how:
Tap on 'My AI name' within the customization window.
Type in the new name you desire.
Hit 'Save' to lock in the changes.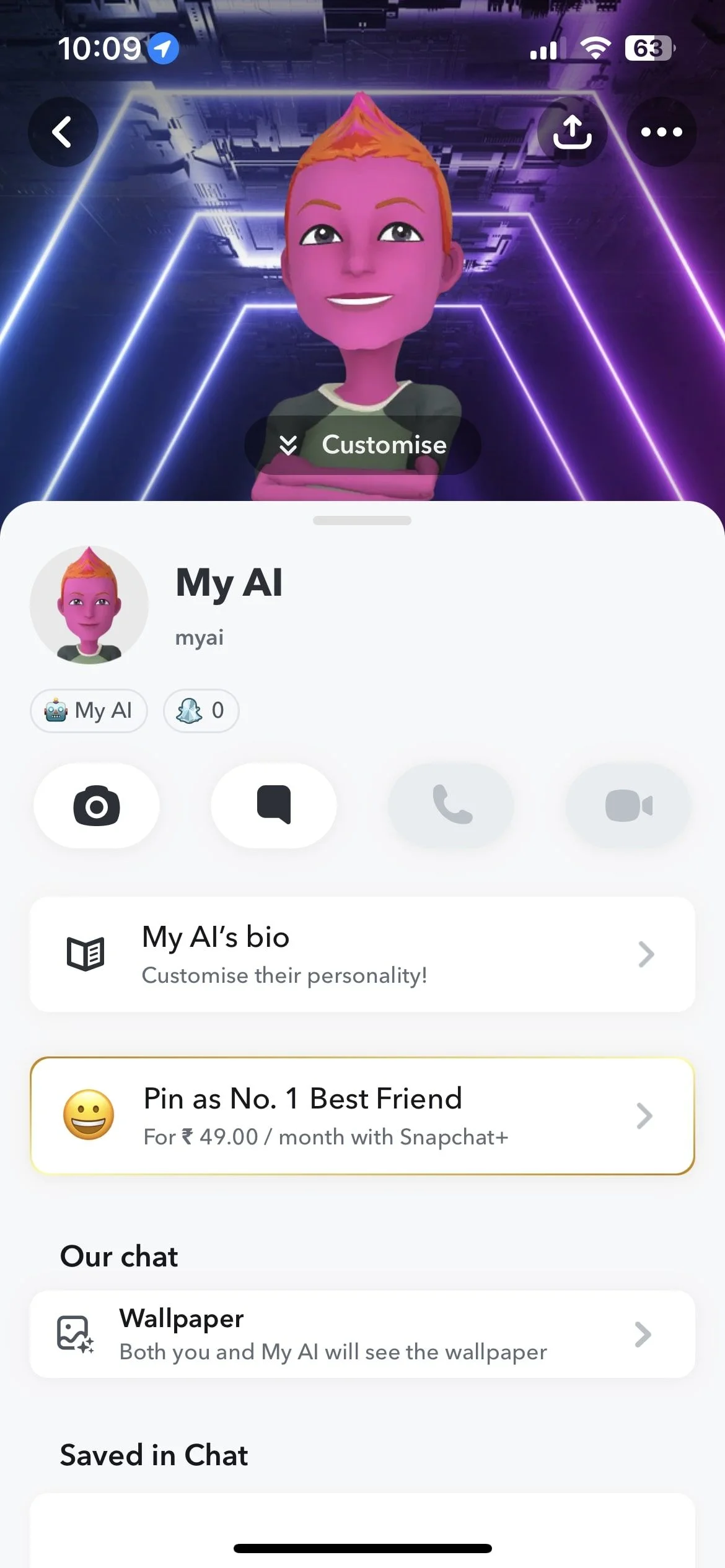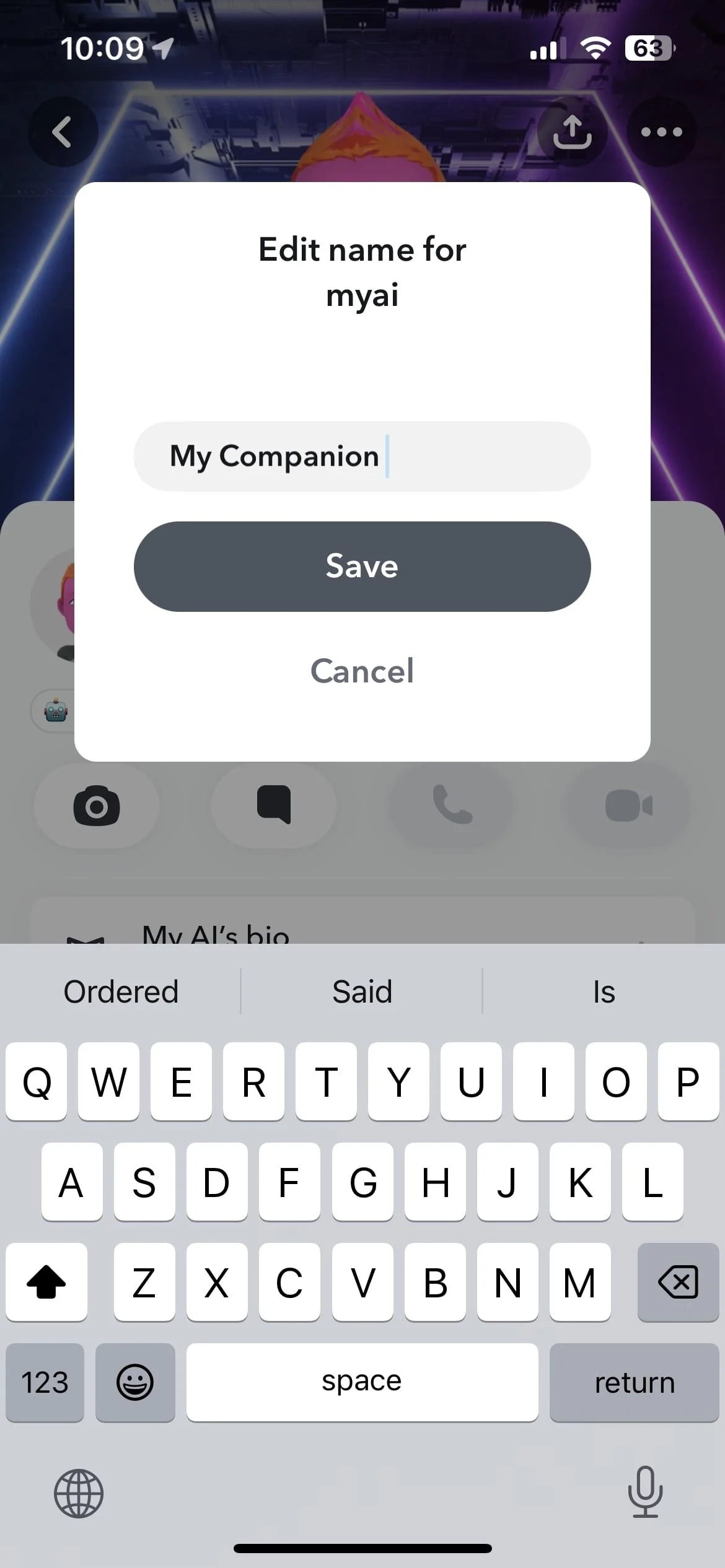 "To change your Snapchat My AI's name, tap on My AI name, type in a new name, and press Save."
Equally important is setting your AI's gender to align with your preferences. Snapchat makes this part easy for you.
Tap the three horizontal dots located at the top right of your screen.
Choose 'Avatar settings'.
Select the avatar you want. The first one represents a female and the second one represents a male.
Hit 'Save' to confirm your selection.
"Once you've chosen your avatar, tap Save in the top right corner."
Dressing Up Your Digital Companion
Clothing makes the man—or in this case, the chatbot. Snapchat offers you a variety of wardrobe options to suit your AI.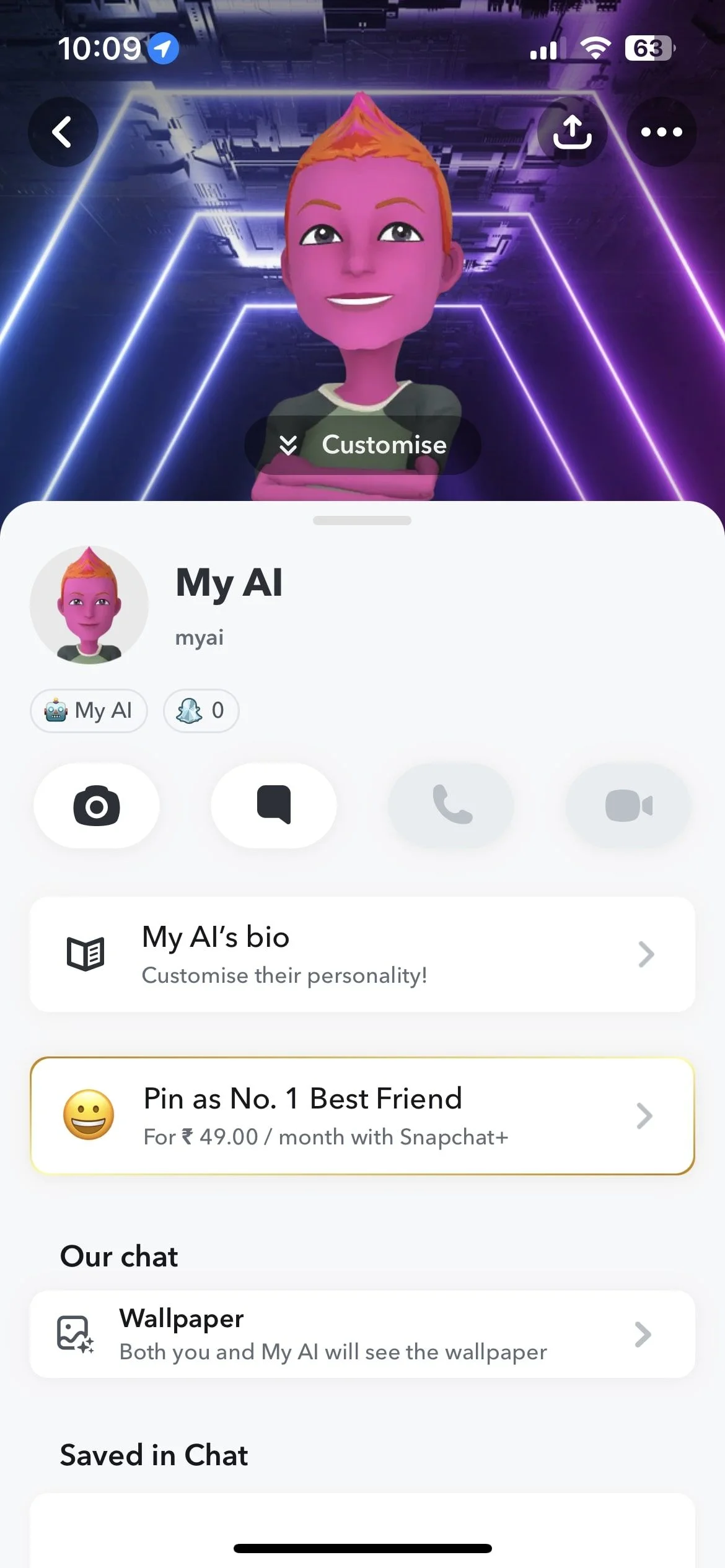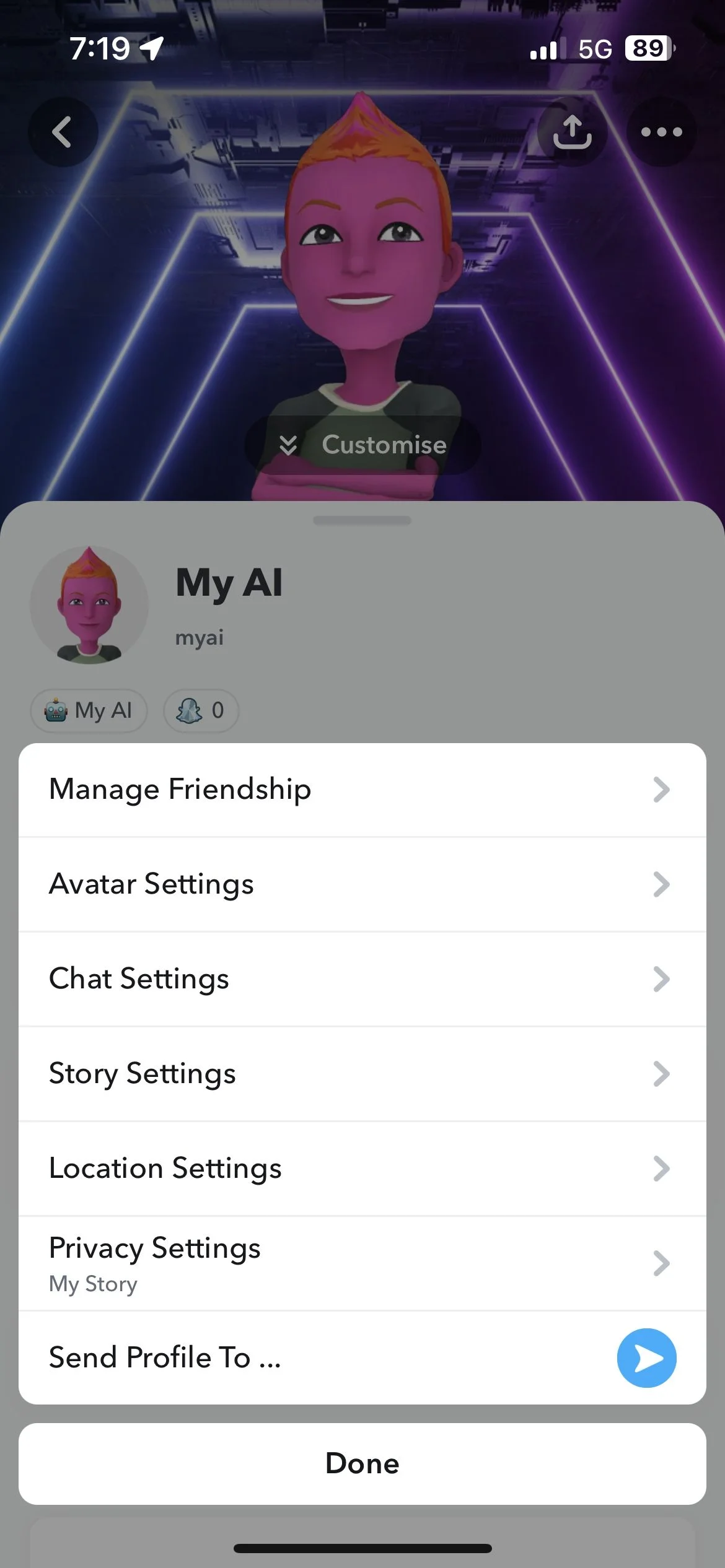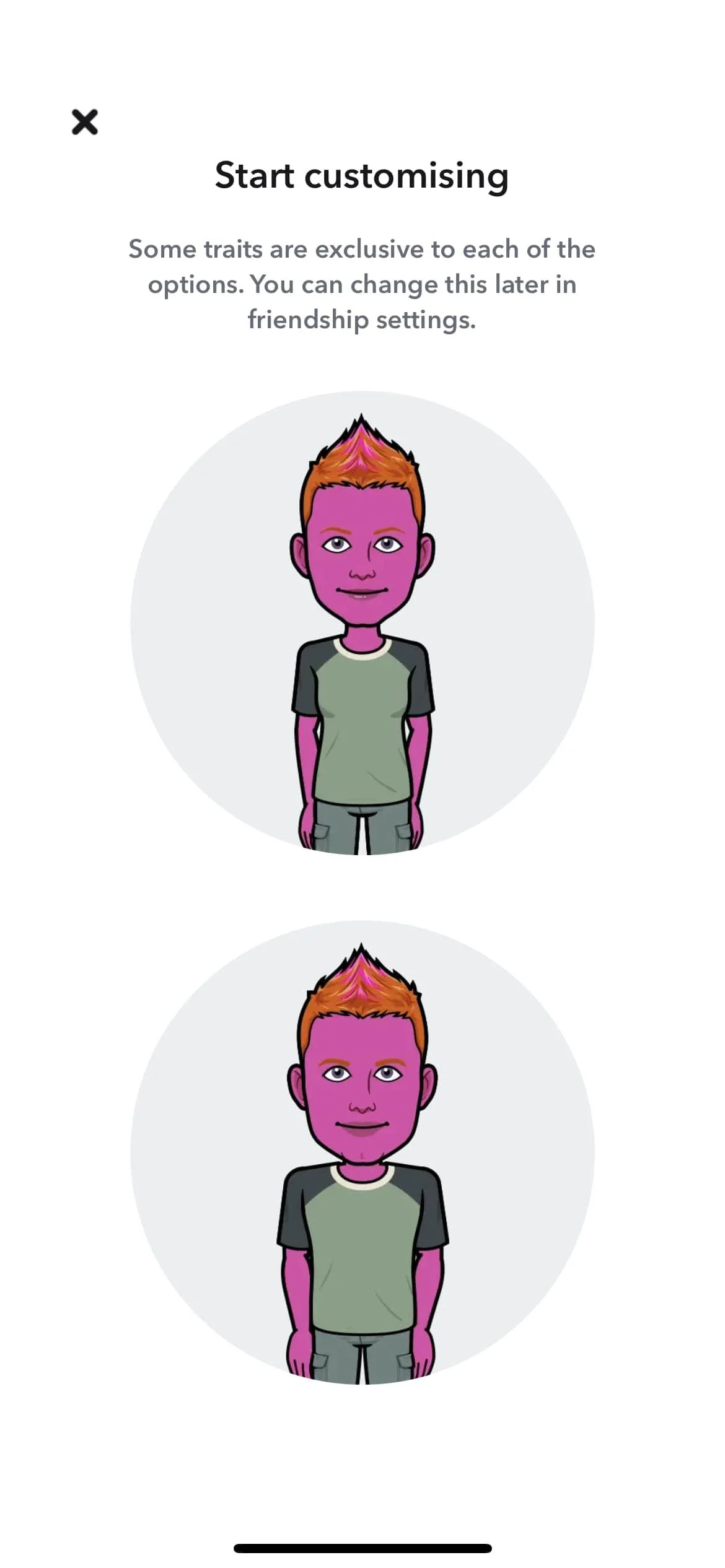 Within the customization window, tap on 'Customize' and then 'Outfit'.
Browse through available outfits.
Select your favorite and tap 'Save'.
"If you want to change the outfit of Snapchat's My AI, tap Customize and then Outfit. Choose an outfit of your choice, and then tap the Save button."
Adding a Bio: The Final Touch
Your AI can have a bio that either reflects your personality or is just plain fun.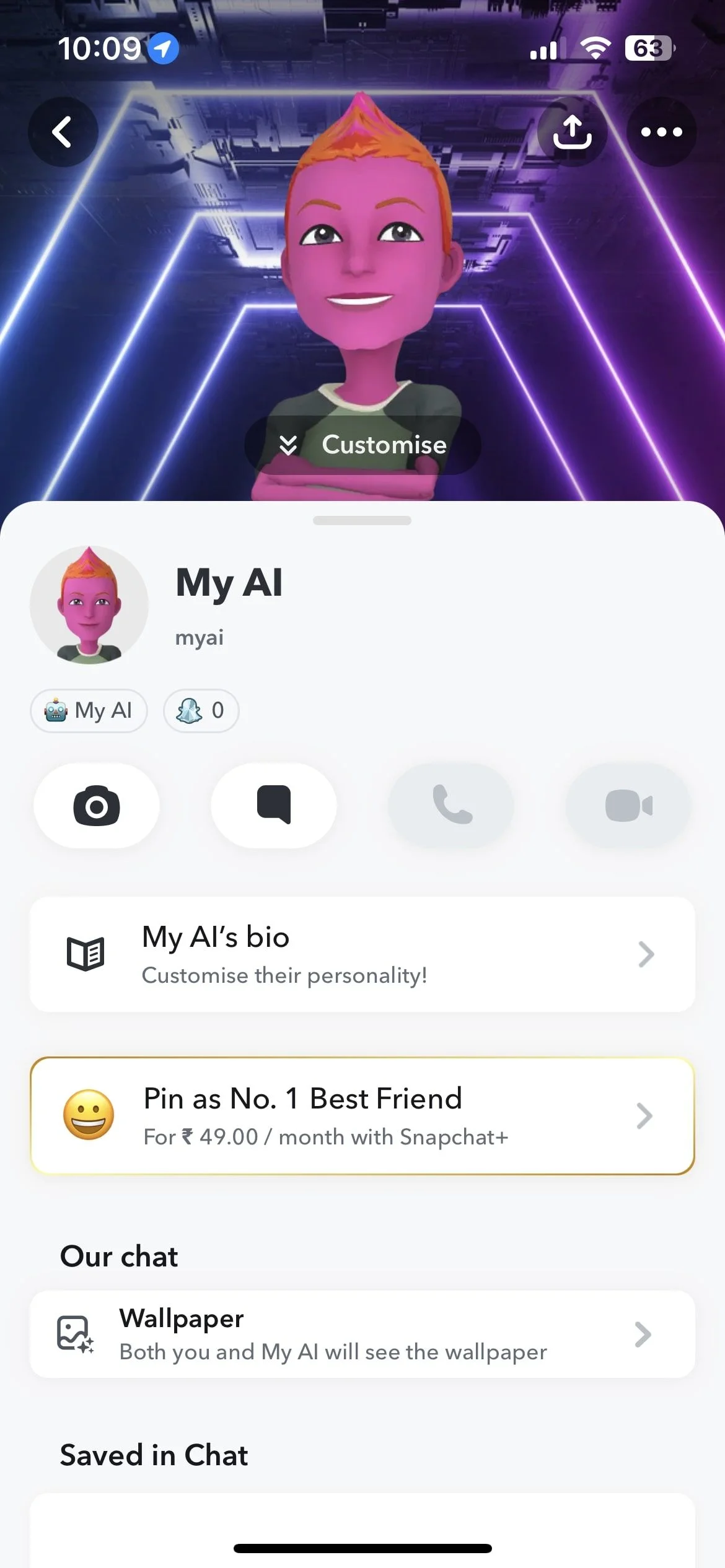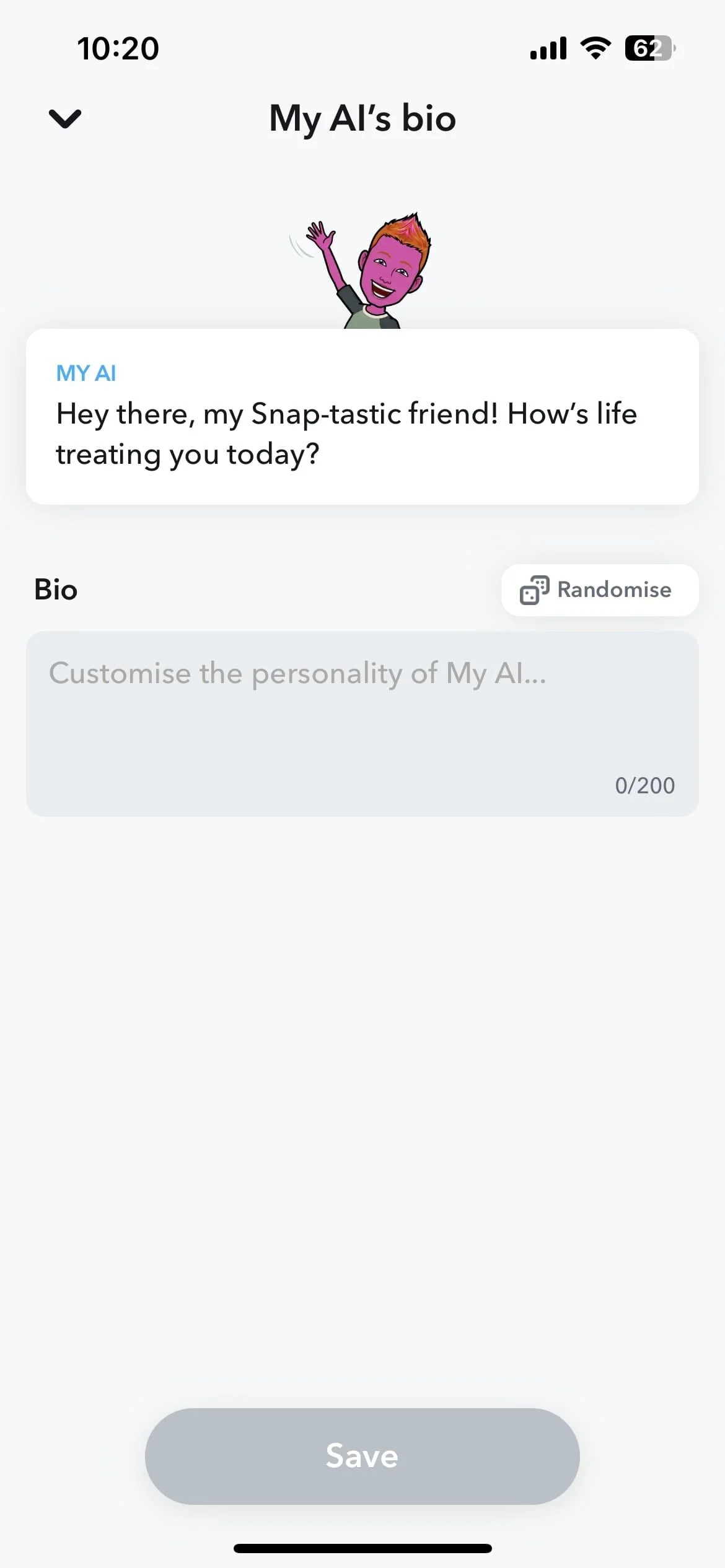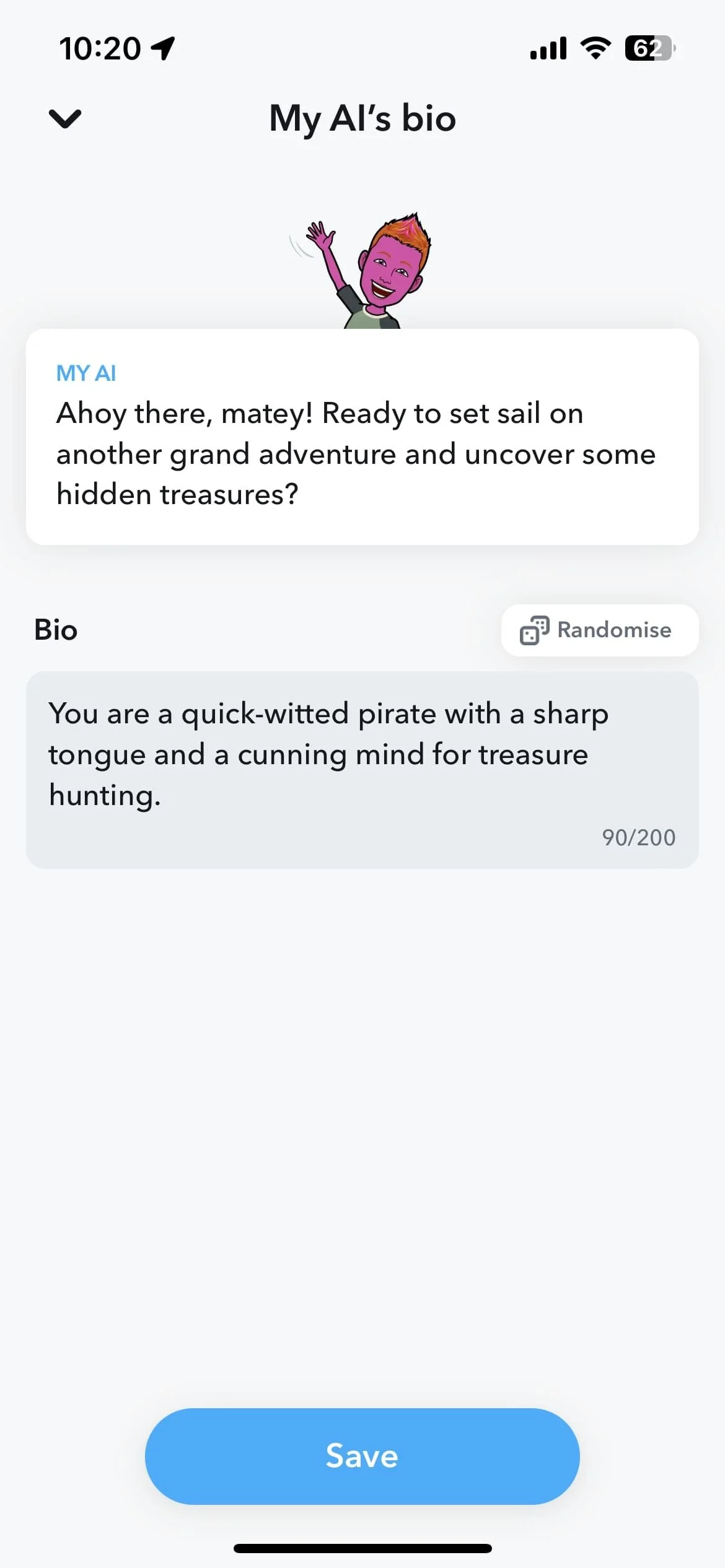 Tap on 'My AI's bio' within the customization window.
Write a bio that you feel matches the personality you're aiming for.
For a twist, tap on the 'Randomize bio' button to generate an unexpected bio.
Once you're satisfied, tap 'Save'.
"Lastly, you can also add a bio for My AI that matches your personality. To do this, tap My AI's bio and type in a bio that matches your personality in the Bio field."
Frequently Asked Questions
Can You Change the Background of Your AI on Snapchat?
Yes, to change the background, navigate to My AI, tap its name at the top, opt for 'Wallpaper', select 'Change Wallpaper', and finally pick the new background you prefer.
Is My AI a Real Person?
No, My AI is a chatbot backed by OpenAI's machine learning algorithms. It's not a real person but mimics human-like conversation.
Is Snapchat My AI Limited to Apple Devices?
Absolutely not. My AI is available on both Android and iOS platforms. Access it the same way, regardless of the device you are using.
Snapchat's My AI provides a blend of functionality and fun. From its name to its outfit, you can tailor pretty much everything about this chatbot. Dive in, and don't hesitate to make this AI truly your own.