The Evolution of iPhone's Front-Facing Camera
Apple, known for its innovative approach to smartphone design, introduced the Dynamic Island feature with the iPhone 14 Pro and iPhone 14 Pro Max models. This feature, which integrates the front camera and sensor array into a pill-shaped area, marked a significant design shift. Now, rumors suggest a new evolution might be on the horizon for the iPhone 16 Pro series.
"Apple introduced the interactive Dynamic Island 'pill' with the iPhone 14 Pro and iPhone 14 Pro Max, making the feature standard with all iPhone 15 models."
Despite Apple's tendency to stick with a design for several generations, there's speculation about a potential shift to a punch-hole camera in the upcoming iPhone 16 Pro and iPhone 16 Pro Max models.
The Punch-Hole Camera: A New Direction for iPhone 16 Pro?
Rumors of a Design Shift
The rumor mill, fueled by insights from entities like Majin Bu, suggests that Apple is testing prototypes of the iPhone 16 Pro with a punch-hole camera design. This design, already popular among Android handset manufacturers, could increase the iPhone's screen-to-body ratio.
"Majin Bu has heard that the iPhone 16 Pro, and by extension, the larger iPhone 16 Pro Max, are being tested with a punch-hole camera."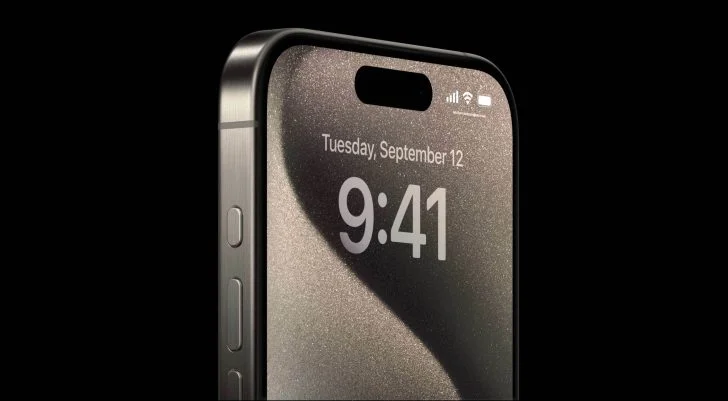 Challenges with the New Design
Switching to a punch-hole camera poses significant challenges for Apple, especially regarding its Face ID technology. Currently, Apple's facial recognition relies on multiple components like an IR scanner and dot projector integrated around the front-facing camera.
"Apple is the only company that has incorporated a slew of components surrounding the front-facing camera that allow for reliable facial recognition."
Adopting a punch-hole design would necessitate an under-display Face ID solution. However, current under-display sensors often suffer from degraded image quality, which could impact Face ID's reliability.
Apple is testing a iPhone 16 Pro hole punch version, but it may not be finalized. Details will depend on March next year. I guess most likely we won't see such a version until the iPhone 17 pic.twitter.com/exeo8gWoT0

— Majin Bu (@MajinBuOfficial) November 10, 2023
The Debate: Punch-Hole Camera Now or Later?
Mixed Opinions and Predictions
There's a divide among experts and enthusiasts about the likelihood of Apple adopting a punch-hole camera design for the iPhone 16 Pro. While some believe this change could happen as soon as the next generation, others, including Display Supply Chain Consultants' founder and CEO Ross Young, predict this shift might occur in later models like the iPhone 17 Pro.
"Ross Young has stated earlier that this solution will be found in Apple's future handsets, not the iPhone 16 Pro or iPhone 16 Pro Max."
The testing of prototypes does not guarantee that this design will reach mass production. It highlights Apple's ongoing exploration of new design possibilities for its iconic iPhone series.
A Future of Design Innovations for iPhone
The rumor of a punch-hole camera in the iPhone 16 Pro series indicates Apple's continual pursuit of innovation in smartphone design. While the transition from Dynamic Island to a punch-hole camera design raises questions about the implementation of Face ID and overall user experience, it underscores Apple's commitment to evolving its products. As technology advances, Apple's approach to integrating these innovations into its iPhones will be a key area to watch, potentially setting new standards in the smartphone industry.