Transitioning from iTunes Movie Store to Apple TV App
Apple is making significant changes to its media services, particularly for iPhone users. The iTunes Movie Store, a longstanding component of Apple's digital media offering, is set to be phased out and integrated into the TV app. This strategic shift was initiated with the release of iOS 17.2 beta 2.
"The iTunes Movie Store is being phased out, but it will now be merged into the TV app."
This move represents a significant shift in how Apple delivers content to its users, consolidating its media services for a more streamlined experience.
iOS 17.2 Beta 2: What's New?
Introduction of Spatial Video Recording
One of the highlights of the iOS 17.2 beta 2 update is the introduction of a spatial video recording feature. This innovative functionality allows iPhone 15 Pro and iPhone 15 Pro Max users to record videos in a spatial format.
"Spatial videos are recorded in landscape orientation at 1080p 30 frames per second."
While the feature is currently limited to the latest iPhone models, it showcases Apple's commitment to enhancing the multimedia capabilities of its devices.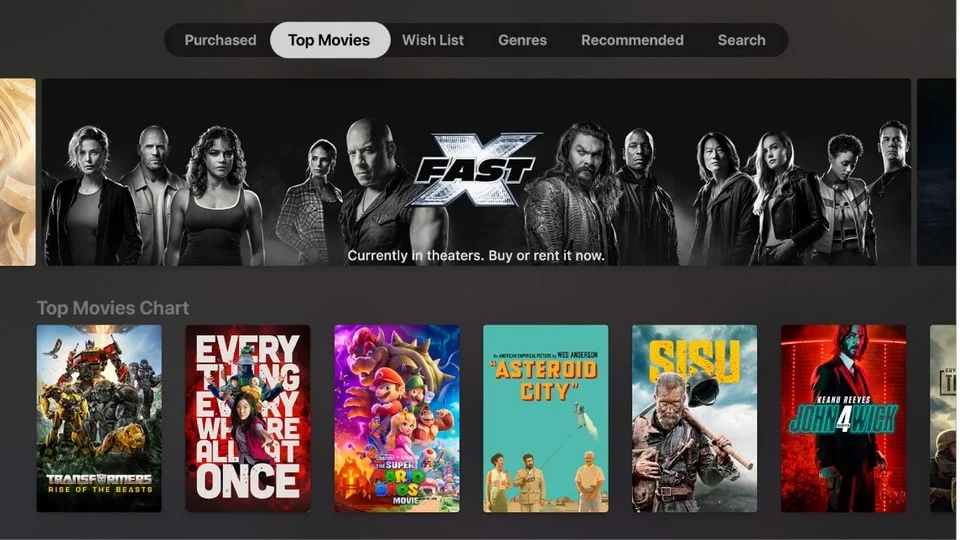 Enhancements to the TV App
The TV app is set to undergo significant changes to accommodate the integration of the iTunes Movie Store. The beta update has introduced a new sidebar for easier navigation, featuring sections like Search, Watch Now, Channels, Store, and Library.
"A new sidebar that has been added to the TV app, which allows for quick navigation."
This redesign is a step towards making the iTunes Movie Store obsolete within the app, as users can already purchase movies and TV shows directly from the TV app.
Future Developments
As Apple continues to refine the TV app's interface, more changes are expected. These developments will ultimately lead to the disappearance of the Movies and TV Shows tabs from the iTunes Store, aligning with Apple's vision of a more unified media experience.
Additional Features in iOS 17.2
Sensitive Contact Warning Feature
Apart from media-related updates, iOS 17.2 beta 2 also expands the Sensitive Contact Warning feature. This addition enhances user privacy across various apps like Phone, Contacts, and Messages.
"Sensitive Contact Warning feature…will now work with Contact Posters in various apps."
Apple Vision Pro: A Glimpse into the Future
An intriguing mention in the update is the Apple Vision Pro, described as Apple's first spatial computer. While not yet released to consumers, this device will allow users to view their spatial videos, offering a glimpse into Apple's future technological innovations.
Apple's Continued Innovation and Integration
Apple's decision to phase out the iTunes Movie Store in favor of integrating it into the TV app reflects the company's ongoing efforts to streamline and enhance its service offerings. The introduction of spatial video recording and the expansion of the Sensitive Contact Warning feature in iOS 17.2 beta 2 are testaments to Apple's commitment to innovation. As the company continues to evolve its ecosystem, users can expect a more integrated and advanced media experience, keeping Apple at the forefront of digital media technology.