Why You Need a Windows 10 ISO File: The Gateway to Your Windows 10 Experience
Still hanging on to Windows 10 despite the buzz about Windows 11? You're not alone. Whether you're looking to freshen up your existing Windows 10 system with a "clean install" or want to make a switch from Mac or even an older Windows version, you're going to need a Windows 10 ISO file. In the world of virtual machines or multi-OS configurations, this tiny yet powerful file becomes indispensable.
So, how do you get your hands on this key ingredient? Read on for a comprehensive guide that spells it out, step-by-step.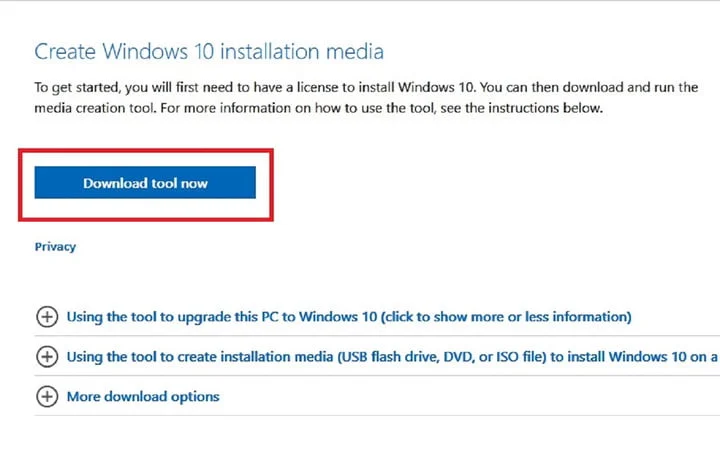 Your Go-To Source: Microsoft's Official Website
First things first, when it comes to obtaining a legitimate Windows 10 ISO, Microsoft is your best bet. Here's how you can download it:
"To get started, head to the Windows 10 download page. Under the header that says Create Windows 10 installation media, select the Download tool now button."
Initiate the Download
"Step 1: Next, a dialogue box will ask you if you want to save a program called 'MediaCreationTool22H2.exe.' Select Save file. The Windows 10 ISO download will begin downloading to your computer."
Run the Downloaded Tool
After you've downloaded the tool, it's time to initiate the process.
"Step 2: Once downloaded, this ISO download tool makes it easy to turn any USB key into a bootable Windows 10 installer and allows you to download the Windows 10 ISO file for future use. When the tool downloads, run it. A terms-of-use screen will pop up, and you'll need to then select Accept."
Choose Your Installation Media
"Step 3: Select Create installation media (USB flash drive, DVD, or ISO file) for another PC and then select Next. Select the language, architecture, and edition of Windows you prefer. It's usually best to check the box for Use the recommended options for this PC. Select Next when you're ready."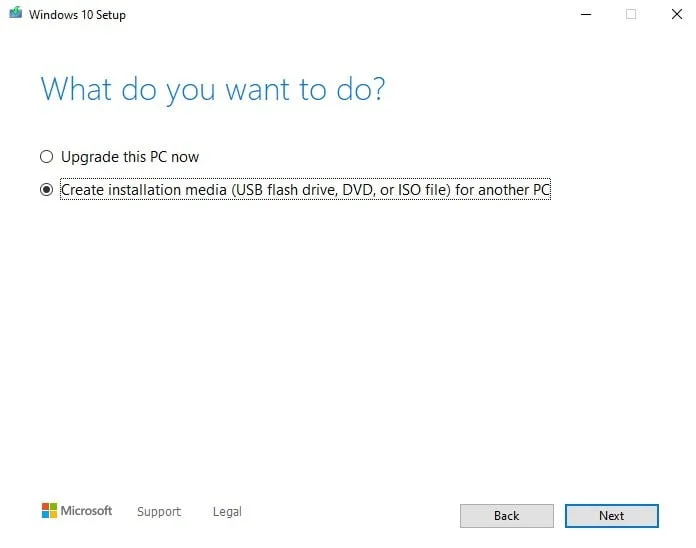 "Step 4: On the next screen, if you're looking to install Windows on your PC, select the ISO file option. Doing so will save a file that you can select later to upgrade your PC to Windows 10. For most people, the ISO file is the safest method. After selecting ISO File, select Next and select where to save the ISO file. Once the download is complete, you will have the ISO file on your computer's hard drive."
And just like that, you have an ISO file ready for use!
Upgrading From Windows 8? Mount the ISO
If your current setup is Windows 8, upgrading is a breeze.
"If you're running Windows 8, you can upgrade your PC or laptop to Windows 10 by mounting the ISO file you just downloaded — just double-select it. Windows will display the ISO as though it is a DVD drive."
"Step 1: From here, you can install Windows 10. Just open Setup.exe, and the installer will open. Then choose to install Windows 10 in place, leaving your files and programs. All necessary data will transfer from the ISO to your computer, which will eventually restart to complete the installation."
On Windows 7 or Earlier? You'll Need Extra Tools
If you're on an older system running Windows 7 or earlier, there are additional steps.
"Step 2: If you're running Windows 7 or earlier, you can't mount ISOs — instead, you can download Virtual Clone Drive and use that to install ISO files. Once you've got the drive mounted, the Windows 10 installer will open. Note that you also can try the Windows 10 Upgrade Assistant to upgrade from older versions of Windows 10."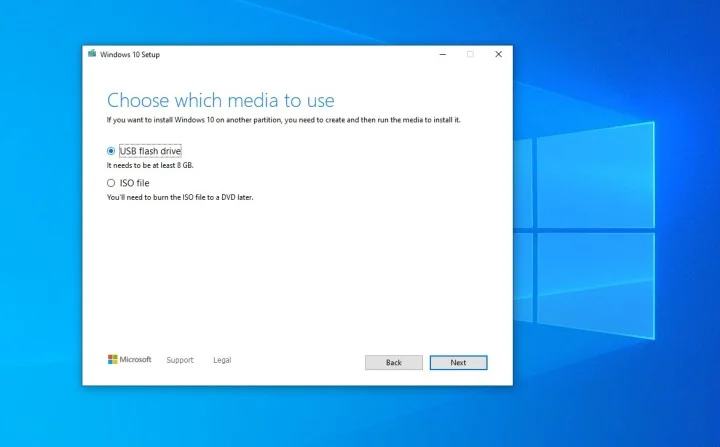 Creating a Bootable USB for Another PC
What if you want to bring Windows 10 to another computer? You can create a bootable USB drive.
Choose the USB flash drive option and select Next. Pick your USB drive from the list and select Next. The installer will download Windows 10 and write it to your USB drive. You'll see a message that Your USB flash drive is ready — select Finish."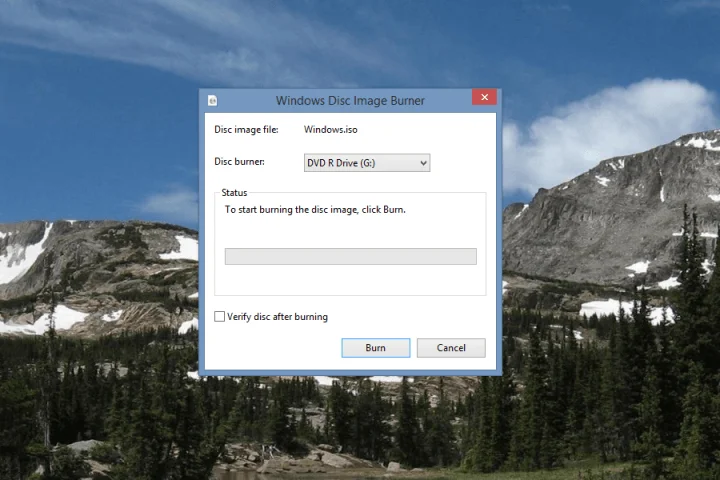 Switching from Windows 11 to Windows 10? We've Got You Covered
Already on Windows 11 but having second thoughts? Downgrading is possible too, and there's a separate guide just for you!
Frequently Asked Questions
Is it Free to Download Windows 10 ISO?
"Yes. Microsoft offers ISO files for free on its website. You can legally download these for free, but you'll still need to buy a Windows 10 license once you create installation media to activate the operating system."
What Version Will I Get?
"The latest version of Windows 10 is the 22H2 Update. Any ISO files you download from Microsoft will always be the latest version of Windows."
And there you have it! You're now armed with all the knowledge you need to download and use a Windows 10 ISO file like a pro. Happy computing!